Martin Mere | Lego Brick Animals | Days Out
The Lego brick animals returned to Martin Mere Wetlands Centre on 31st July and will be in place until the first week of September. As members, Dexter and I headed to Martin Mere this weekend to check out the models and see if we could find all eight of them!
Since the easing of lockdown and the reopening of Martin Mere, things have slowly but surely been reopening. The shop is now back up and running, the children's adventure park is now accessible and today we discovered you can now hire a canoe again. We were also really pleased to see the return of the Lego brick animals. We have never visited when they've been there before, so it was a real treat, especially considering that since Dexter's fourth birthday, he has become Lego obsessed.
There are eight Lego brick animals to spot during your visit to Martin Mere. We managed to spot six, so we will definitely be returning in a week or two to find the other two! Each Lego brick animal is accompanied with a sign explaining what the creature is, a fun fact, plus how many bricks and time it took to build it. Lots of them took over 100 hours, with one taking over 200 hours! Incredible!
We spotted:
Otter

Dragonfly

Frog

Mallard

Owl

Hawaiian Goose (Nene)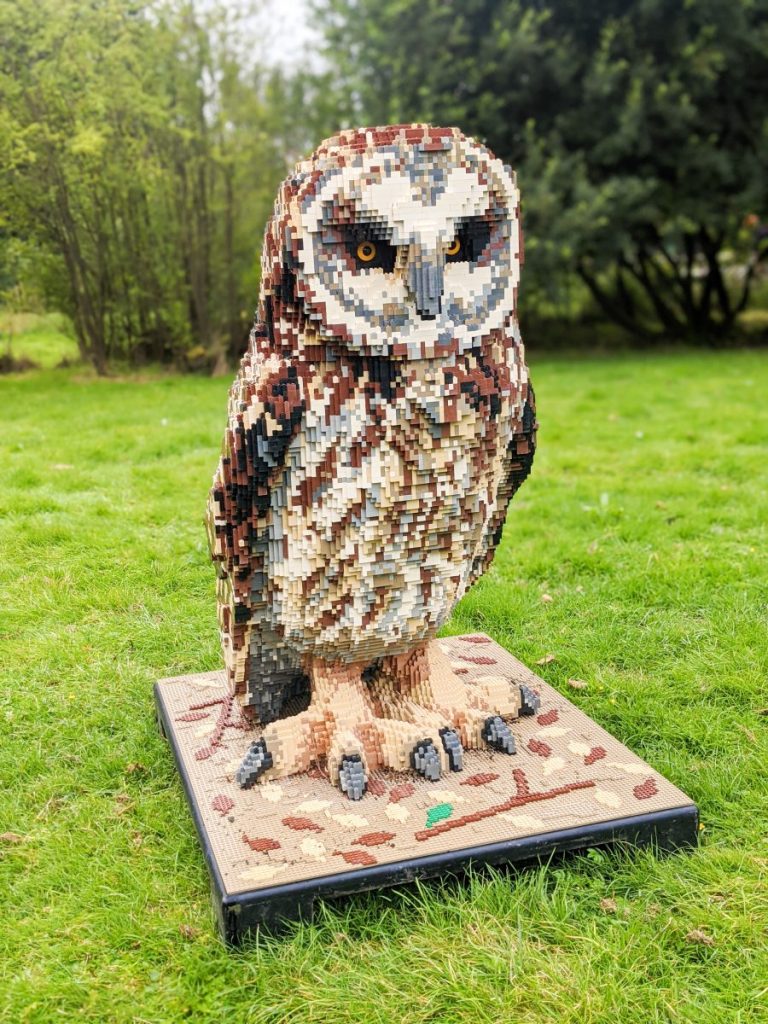 Related Post: Best Family Days Out in West Lancashire
It was so much fun wandering around the centre and suddenly discovering one and definitely made the day out even more fun than usual! As a result, we barely fed any birds and endied up bringing a load of seed home – not like us at all!
Visiting Martin Mere Lego Brick Animals
Martin Mere is located just outside of Burscough on Fish Lane. During the pandemic, all members of the public need to book, whether they are members or not.
Booking can be made via their website and despite an initial rush and the centre being booked up a week in advance, it is now a lot easier to secure tickets. (We managed to snap some up for a Saturday the night before.) Masks are required inside the shop, but you are free to wander around the centre without a mask at all other times. Enjoy!