We recently stayed in a gorgeous little village called New Abbey, close to Dumfries and near to the Solway Coast. We headed to Southerness beach, one of the most stunning areas on the Solway to explore the rocky coastline, spectacular lighthouse and the various bars, shops and restaurants, the area has to offer.
If you're driving through Dumfries and Galloway with the kids, Southerness is well worth the diversion off the A75, whether it's to frolic on the beach for an hour or two, grab a bite to eat or simply take in the sights and sounds.
Getting to Southerness beach
Southerness is located 16 miles south of Dumfries and takes around 30 minutes to get there from the A75. The A710 takes you from Dumfries, right along the Solway Coastal Route to Southerness and beyond. You can follow this road to Dalbeattie once you've had your fill of Southerness, follow it onto the B794 and rejoin the A75 just outside of Haugh of Urr.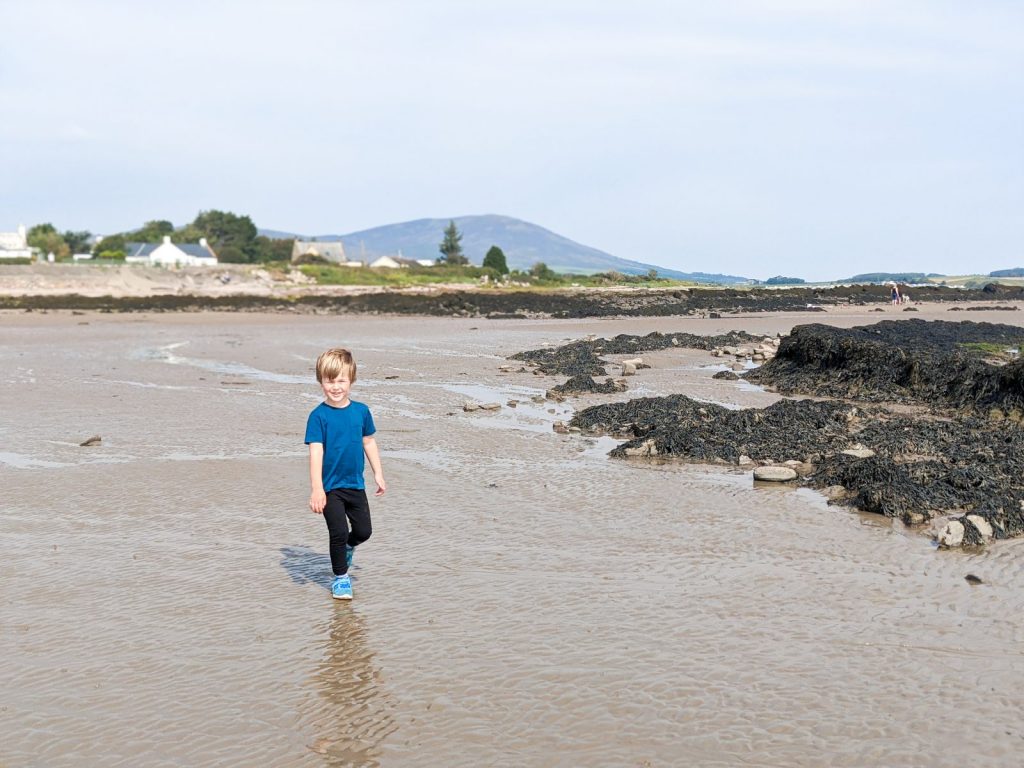 Southerness doesn't have a train station – the nearest one is Dumfries. From here you can catch bus 372 which travels through New Abbey, Kirkbean and Carsethorn, before arriving in Southerness. There are seven buses a day which are run by Houston Coaches.
Southerness beach parking
Southerness beach is easily accessible by car and there is free parking kindly provided by the 19th Hole pub. From here, the beach is a short stroll away and easily accessible for prams.
You could also park at the John Paul Jones Bar & Grill if you fancy having a bite to eat there first.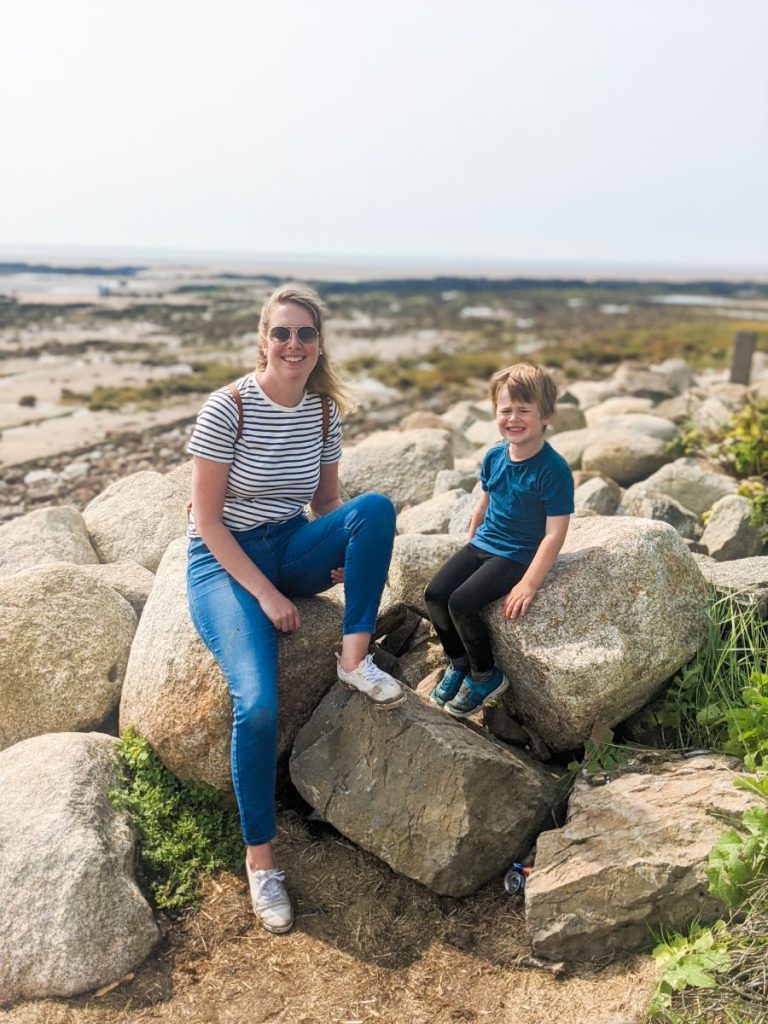 What can you do at Southerness beach?
Explore rock pools

Build sand castles

Shell combing

Have a picnic

Sunbathing

Grab a bite to eat or drink
What can you find in the area?
Parkdean Southerness Holiday Park
Parkdean Southerness is a great place to stay if you fancy spending a few nights at Southerness beach. We had a great experience staying at Parkdean Wemyss Bay last year with the kids and would be more than happy to give this one a go too.
The park has great facilities including:
An indoor pool

Evening entertainment

Kids clubs

Onsite adventure playground

WiFi

Indoor softplay
Southerness Lighthouse
Built in 1749, this is Scotland's second oldest lighthouse, although it's now decommissioned. During the summer months it's usually open to visitors, but is currently closed due to the Coronavirus pandemic.
Southerness Golf Club
If you're into golfing, Southerness boasts a Championship links course where you can tee off for £50-60.
Minimarket
The minimarket stocks most things you'll need when visiting Southerness such as cold drinks, snacks and tat for the kids.
Free public toilets
Next to the 19th Hole car park are public toilets which can be used for free. The toilets are clean and well maintained.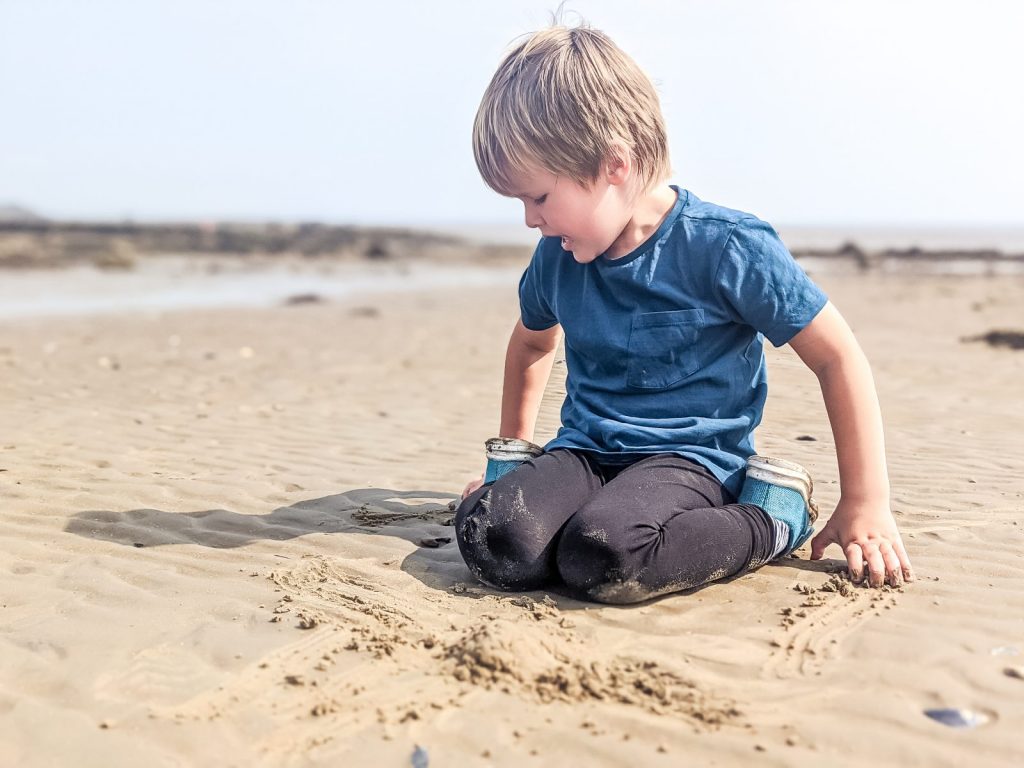 Southerness Beach Restaurants and Pubs
There is quite a selection of places to eat and drink considering how small Southerness really is. Here are some of the places we spotted while we visited:
John Paul Jones Bar and Grill
Highly rated on Trip Advisor and Facebook, the John Paul Jones Bar and Grill or John Paul Jones Hotel is a fab spot to get a bite to eat or drink.
During COVID-19, they are operating a one way system and have a beer garden where the benches are spaced out widely to facilitate social distancing. They are also offering table service to limit the number of people inside.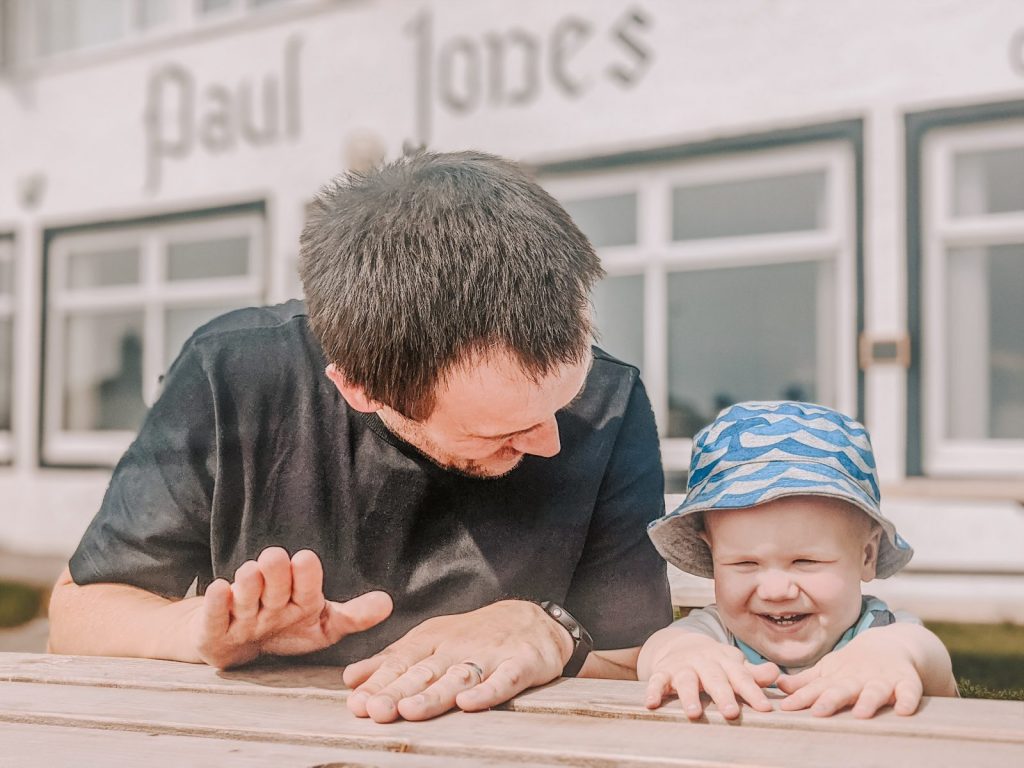 19th Hole
The 19th hole is a pub also offering food and is the sister pub to John Paul Jones. Inside you can find the Tea Caddy which offers all day breakfasts. Open from 1pm until midnight, this is a great place to have a drink or bite to eat.
JJ's Fish and Chips
Open March til November, this is the place to get seaside favourite fish and chips. They're open from midday until 9pm throughout the seaside season and you're able to eat in or take away. As well as fish and chips, they offer pizzas, kebabs, burgers and salad boxes. They also offer reasonably priced kids meals.
Mermaid Bar
Family friendly bar located next to the caravan sites.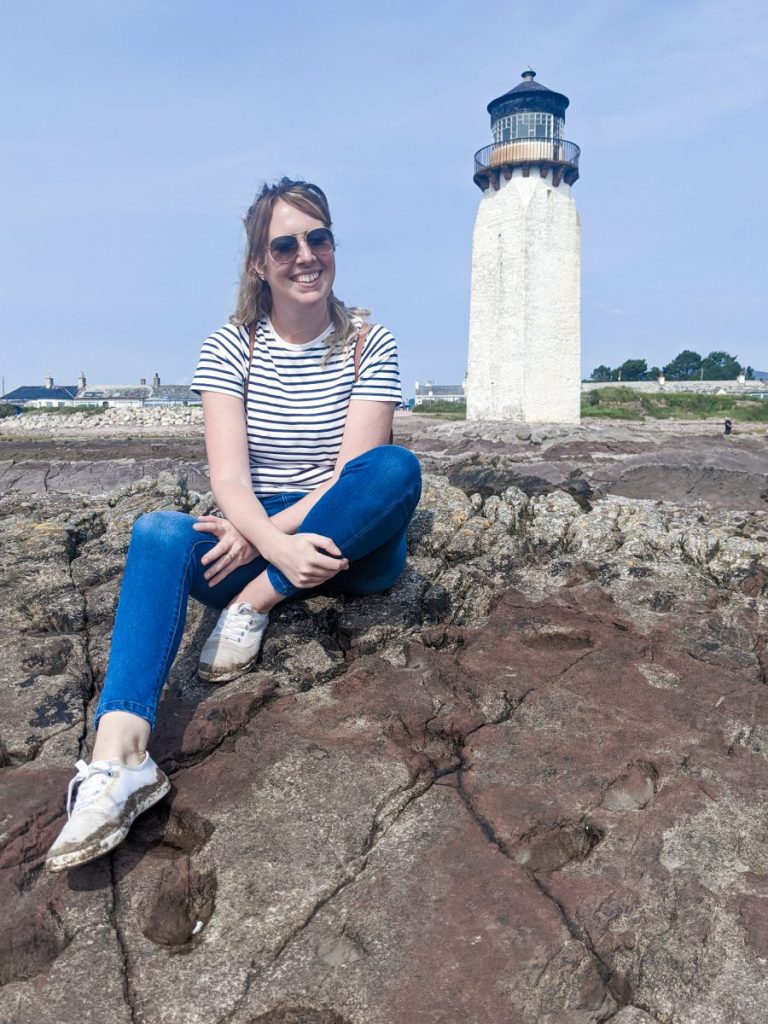 What is the beach like at Southerness?
As you can see from the picture above, my shoes got covered in thick muddy sand whilst exploring the beach, so this is definitely worth bearing in mind when visiting. There is a mixture of rocky, sandy and muddy parts to Southerness beach which can mean going shoeless is not always a good idea.
What else is there to do nearby?
John Paul Jones House
John Paul Jones – the father of the American Navy – was born in a cottage in Arbigland, between Kirkbean and Southerness. The cottage is now a museum which is still furnished as it would have been in the 1700s. For the kids there is a large collection of pirate Playmobil to play with. Entry is £4.50 for adults and kids are free,
Mabie Forest
Located off the A710 on the way to Dumfries, Mabie Forest is one of the world class 7stanes mountain bike venues. The forest isn't just for mountain bikers though. You'll find an adventure playground for the kids and beautiful trails for walkers, one of which is suitable for wheelchair users and prams. We enjoyed discovering the sawmill, stumbling upon one of the 7stanes in the middle of a beautiful forest and taking in the sights of and sounds of the stunning scenery.
Sweetheart Abbey
Unfortunately, due to the pandemic, Sweetheart Abbey is currently closed, but you can still walk around the periphery of the grounds, including the cemetery which is located next to it. Due to structural problems, there is currently scaffolding on the main tower, but it is still worth stopping off in the village of New Abbey where Sweetheart Abbey is located. The village also boasts a a Corn Mill (also currently closed due to COVID-19), stunning trails up to Waterloo Monument and the Criffel and a friendly village shop where you can pick up newspapers, drinks, snacks and toys for the kids.
Mabie Farm Park
Mabie Farm Park is a popular spot for the kids, again, located on the A710 towards Dumfries. If you've had enough of the sea and sand, head here for donkey rides, animal feeding, soft play, outdoor adventure play, train rides and much more! Mabie Farm Park is around 20 minutes away by car.
Sandyhills Beach
Fifteen minutes further along the A710, heading away from Dumfries, is Sandyhills beach. This beach is much more golden than Southerness and here you can find coastal trails perfect for advanced walkers. Parking costs £3 for the day. Make sure to bring a picnic!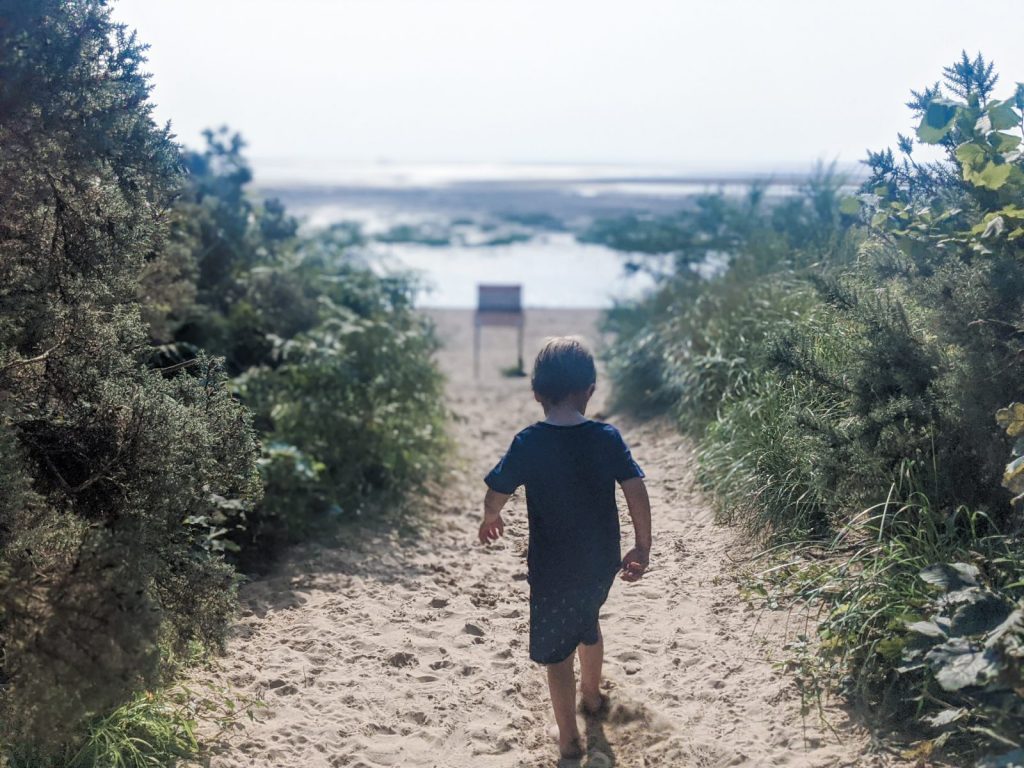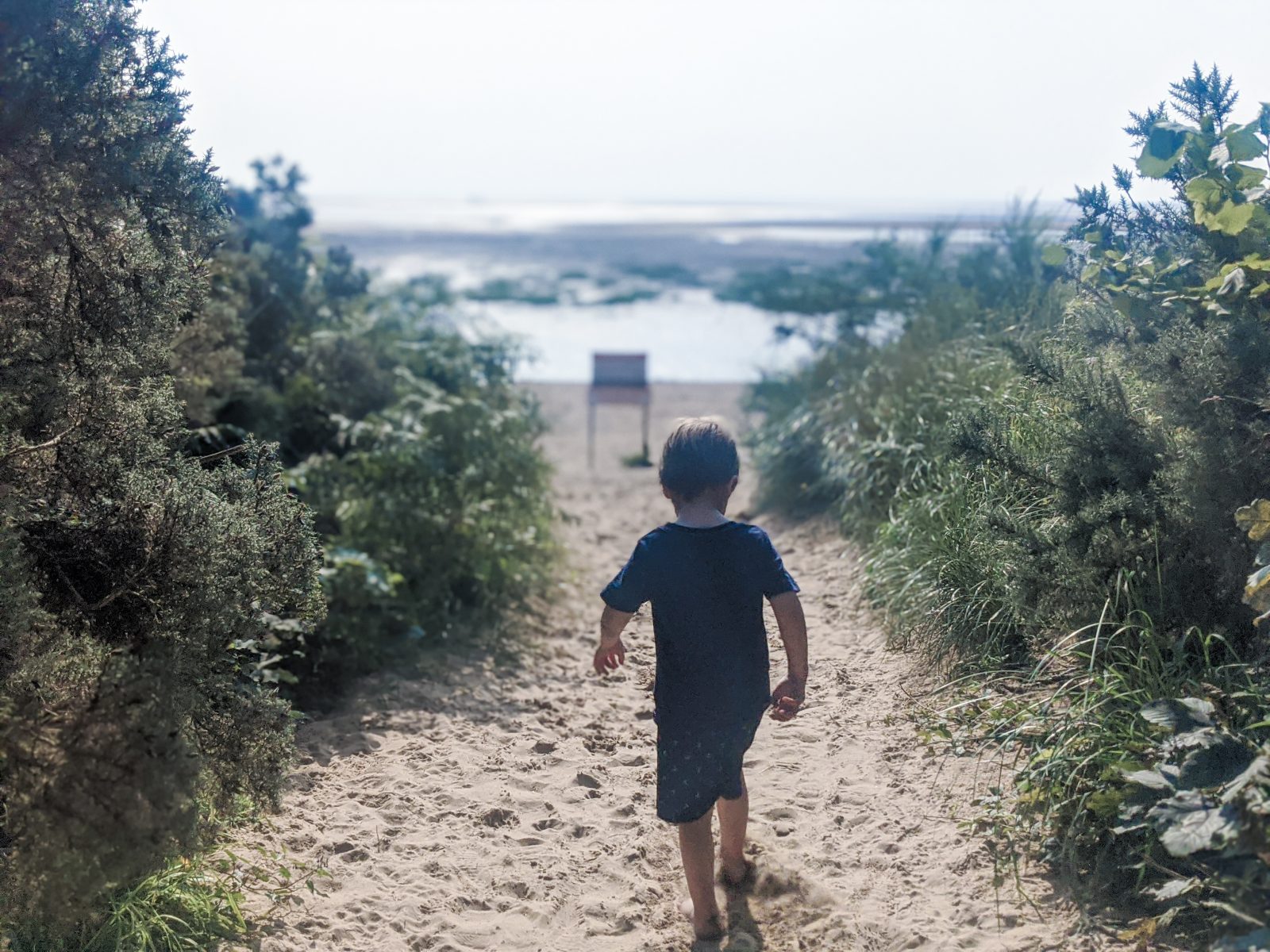 Mersehead RSPB
Mersehead RSPB is a short 12 minute drive away from Southerness and a fun day out for the whole family. It is free for members and non-members alike, (although there is a parking charge of £3 for non members). Situated on the Solway coast, it is a haven for birds, amphibians and reptiles, insects and some mammals. A must visit for nature lovers and the kids will love the games and trails.
Dalbeattie Forest
Dalbeattie Forest is yet another of the 7stanes in this area and is located around 25 minutes away from Southerness. Just like Mabie Forest, Dalbeattie is a great spot for bikers and walkers. The town of Dalbeattie is a great spot to stop for lunch with a range of pubs, cafes and takeaways to choose from.