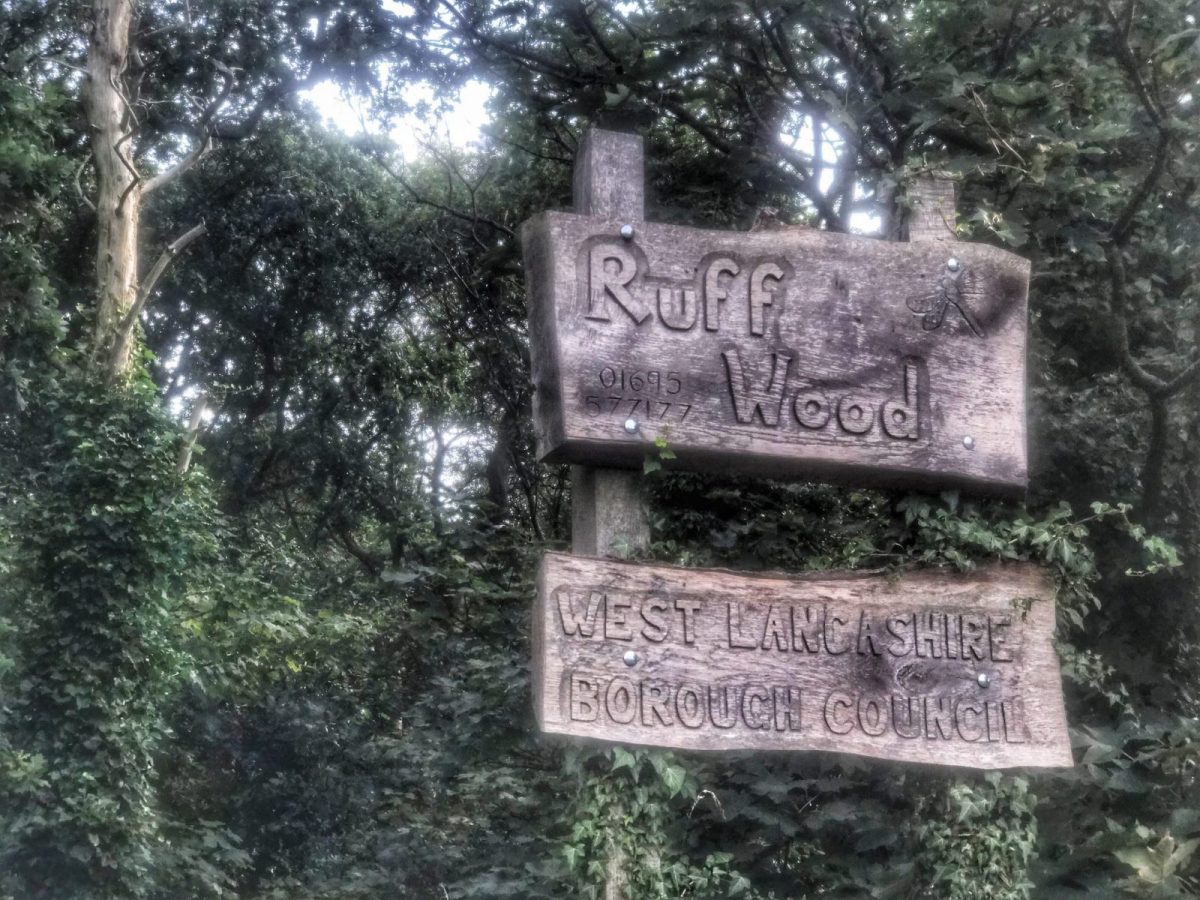 Ruff Wood, Ormskirk | Days Out
We are so lucky in West Lancashire to have so many woodlands and nature reserves right on our doorstep. This week, we paid a visit to Ruff wood which is nineteen acres of beautiful woodland, situated just outside of Ormskirk. This is a wood that Dexter frequently visits with his childminder, but not one I'd visited before, however it is certain to become a firm favourite!
Getting to Ruff Wood, Ormskirk
Ruff Wood is located off Ruff Lane, opposite Edge Hill University, just outside the town of Ormskirk. You can access Ruff Wood from ruff Lane or Vicarage Lane and it can also be accessed from a footpath across fields which originates on Crosshall Brow (A577) on which Ormskirk Hospital and Ormskirk School are located. Incidentally, the Cross Hall moated site is situated down Lady's Walk, just off Crosshall Brow.
Ormskirk's train station is around a twenty minute walk away from Ruff Wood.
You can find parking in the form of a lay-by on Vicarage Lane, with space for about fifteen cars. Parking is free, but the maximum stay is 2 hours. However, this should give you plenty of time to explore Ruff Wood, with time to also walk over to the Cross Hall moated site too, if you fancy it.
The History of Ruff Wood, Ormskirk
At the centre of Ruff Wood was once a quarry, which in the 19th century provided the sandstone for the houses built in Ormskirk, however the woodlands around it have been around for at least two centuries and were first referenced on a map in 1766 as Scarth Hill Wood, which at the time was owned by Thomas Stanley of Cross Hall. In 1912, the land, then owned by Thomas Holcroft, was donated to the council to stop any housing developments being built on it, and the woodlands remain to this day. According to the signs in Ruff Wood, a hurricaine deforested many trees in 1839, resulting in replanting and the reason why so many trees are the same age inside the woodlands.
What can you see at Ruff Wood
Ruff Wood is home to many types of tree, insects, mammals and birds. We saw oak and silver birch trees, lots of holly, red squirrels, magpies, dragonflies and butterflies, but you can also see various types of woodpeckers, tawny owls, chestnut and birch trees, funghi and bluebells.
Dotted throughout the woods are wooden sculptures of squirrels and owls which you can see at ground level and up in the trees. It's a really fun game to look out for these with your toddler and to count how many you can spot.
Ruff Woods is popular with dog walkers who enjoy exploring the pathways and clearings. There are lots of benches throughout, if you feel like you need a well deserved rest and bins near the entrances for your rubbish.
We loved how much space there was in the clearing for exploring and den building. The paths are very much pram and wheelchair friendly, but it was also easy enough to go 'off road' with the pram too. The trees provide vital shade which is lovely during the summer months when you want to escape the heat. To access the old quarry in the heart of Ruff Wood, there are steps, so best to baby wear if you are bringing a baby. This map shows you both the wheelchair friendly and non wheelchair friendly paths around the woods.
Have you been to Ruff Wood, Ormskirk? What did you think? Is it your favourite woodlands in the area, or do you prefer a different one?