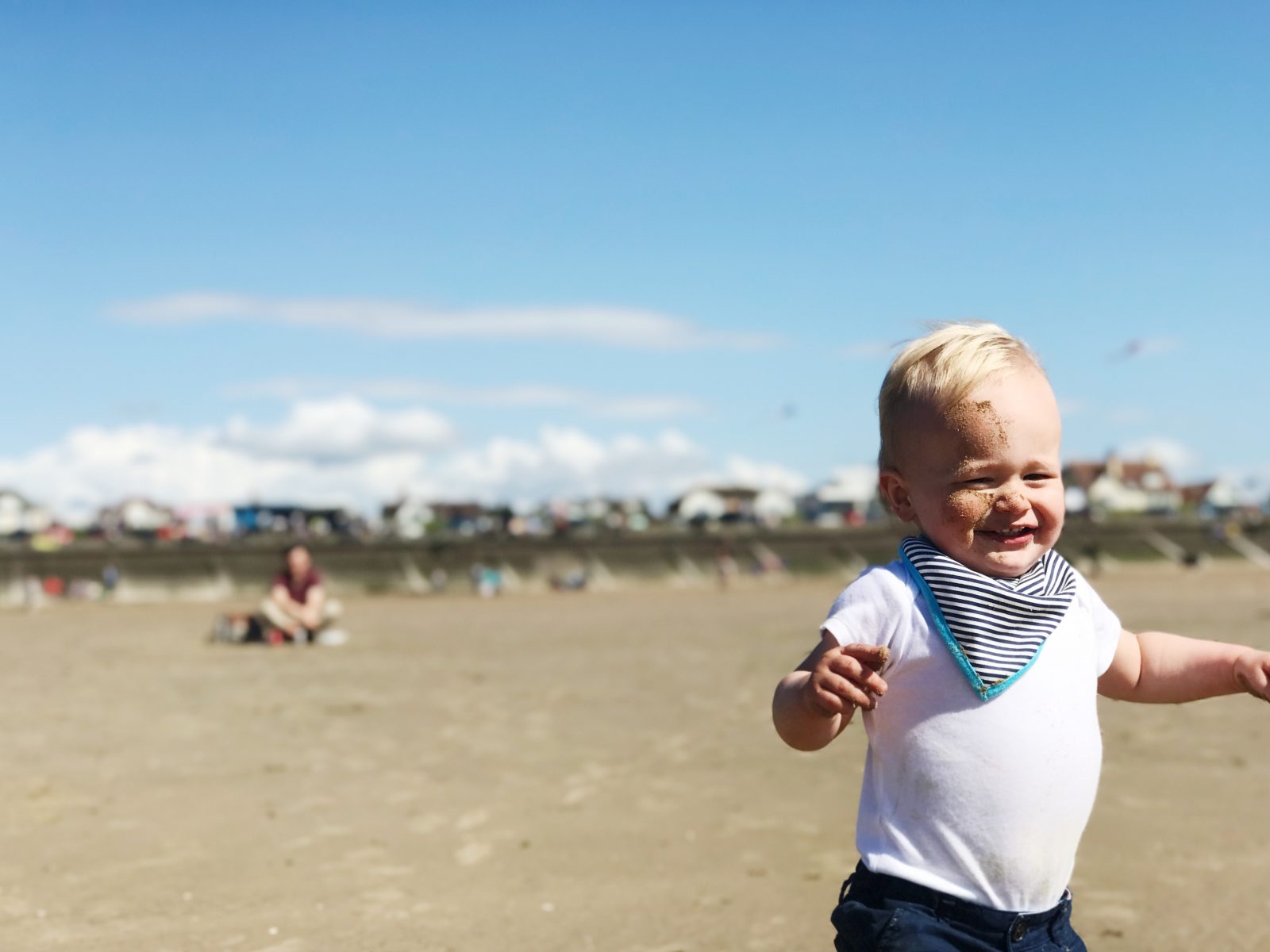 Antony Gormley's Another Place | Days Out
We are so lucky that a few miles down the road from our house is the small town of Crosby which homes Antony Gormley's Another Place.
Antony Gormley is probably most famous for his Angel of the North statue, but round these parts his most famous work is the 100 iron men that stand on Crosby beach looking out into the Irish Sea.
The cast iron men, which are replicas of Gormley's own naked body, are stretched across a two mile radius between Waterloo and Blundellsands. Our favourite place to park up and see the statues is Burbo Bank which is located in Blundellsands. From here you can easily access the beach or walk along the promenade towards either Waterloo or Hightown if the tide is in. (Parking costs £1 for two hours.)
As well as getting to admire the statues standing proud on the beach, the area is perfect to take little ones, especially those who have just learnt how to walk. The open and clean space when the tide is out means little feet can go wandering off without fear of running into any nasties or getting in anyone's way.
Further up the coast from Blundellsands is Crosby Coastal Park which is home to an open green space, a water sports and adventure centre, a children's play area and a promenade. This area is once again perfect for little feet and a lovely area in which to fly a kite or observe the wildlife.
During the winter months, the sea breeze can be cold and the tide leaves huge puddles which little feet seem to be drawn to! However, during the warmer spring and summer months, the beach gets very busy thanks to its inviting environment. There is always lifeguards on duty too which give you that extra peace of mind.
If you're looking to get the kids out and about this summer, I highly recommend Crobsy, a beautiful spot which is often overlooked due to its more popular neighbours, Formby beach and pinewoods and Southport's Ainsdale beach.
You can find Crosby and Antony Gormley's Another Place here: