11 Things to Do at Morecambe Seaside
Morecambe is a stunning little seaside town, up the coast from it's bigger and bolder neighbour Blackpool and a stone's throw from the city of Lancaster. Although it feels a little run-down, like most seaside resorts in the UK, Morecambe is a gem of a place, with gorgeous views across Morecambe Bay towards the hills of the Lake District. Morecambe has been a favourite town of mine since visiting it as a little girl, and we make sure we take the boys at least once a year to spend.a day at Morecambe seaside, taking in the sights and sounds of this wonderful seaside resort.
There are tons of things to do at Morecambe seaside, whether you're 8 or 80. There has been plenty of regeneration to Morecambe seafront and with plenty of parking, pedestrianised areas and the golden, sandy beach, it's a great place to bring kids or elderly relatives for a day out at the seaside thanks to its cleanliness and accessibility.
So, if you're thinking about making a trip to Morecambe seafront, give this list a little read first so you can plan some exciting activities once you're there!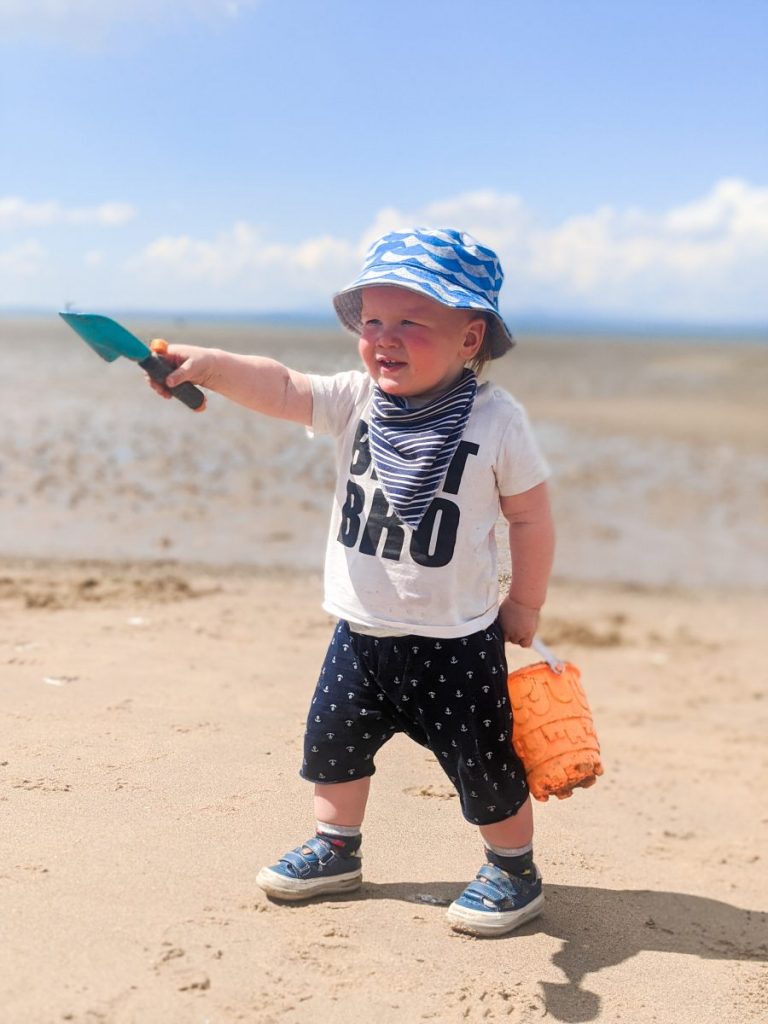 Sunbathe on the beach
Of course sunbathing on the beach really does hugely depend on the Great British weather, but if you've picked a sunny day to visit, Morecambe seafront is an excellent place to catch some rays. The beach has lovely soft sand, so you'll see many people simply sunbathing on the ground, however, deckchairs are also welcome. Be sure to cover yourself in SPF though – the sea breeze can leave you feeling deceptively cool and before long, you'll be redder than a beetroot!
Go shell hunting 
Morecambe is famous for its cockles and all over Morecambe seaside you'll find a plethora of seashells. The boys and I love taking a big bucket each and filling them full of interesting seashells with all sorts of strange colours and textures. A wonderful way to kill a few hours on Morecambe's seafront.
Spend a small fortune in the amusement arcades
Part of the charm of the British seaside is the amusement arcades that line the promenades. Morecambe's seafront is no exception and between the pubs, cafes and small hotels you'll find amusement arcades in which you can while away a few hours. We are huge fans of the 2p machines and can whittle away a small fortune in pursuit of a cheap tacky badge or keyring. Definitely a good thing to when the rain means you can't make the most of the joys of the beach.
Devour an ice cream
Cone or tub, vanilla or mint chocolate chip – the world is your oyster when it comes to ice cream choices on Morecambe's seafront. The ice cream is worth the hour's trip alone for us – we cannot get enough of the rich, creamy flavour. miamio is our favourite ice cream shop to visit at Morecambe seaside, trust us, you won't be disappointed!
See the Eric Morecambe statue
No trip to Morecambe is complete without visiting the Eric Morecambe statue. Eric was an English comedian born in the town of Morecambe (which is why he took this as his stage name) and famous for his comedy partnership with Ernie Wise. A statue commemorating him was unveiled by the Queen in 1999 on Morecambe seafront, in the central promenade area. The statue portrays Morecambe in one of his famous poses. Whenever we have been to see the statue, it is always busy with people posing for photographs alongside him, which just goes to show what an impact he had in Britain, considering he died even before I was born!
Build sandcastles
A visit to Morecambe seaside would not be complete without going onto the beach to build sandcastles. Forgot your bucket and spade? Don't worry about it! There are plenty of places selling seaside paraphernalia, including right next to Morecambe seafront's clock tower.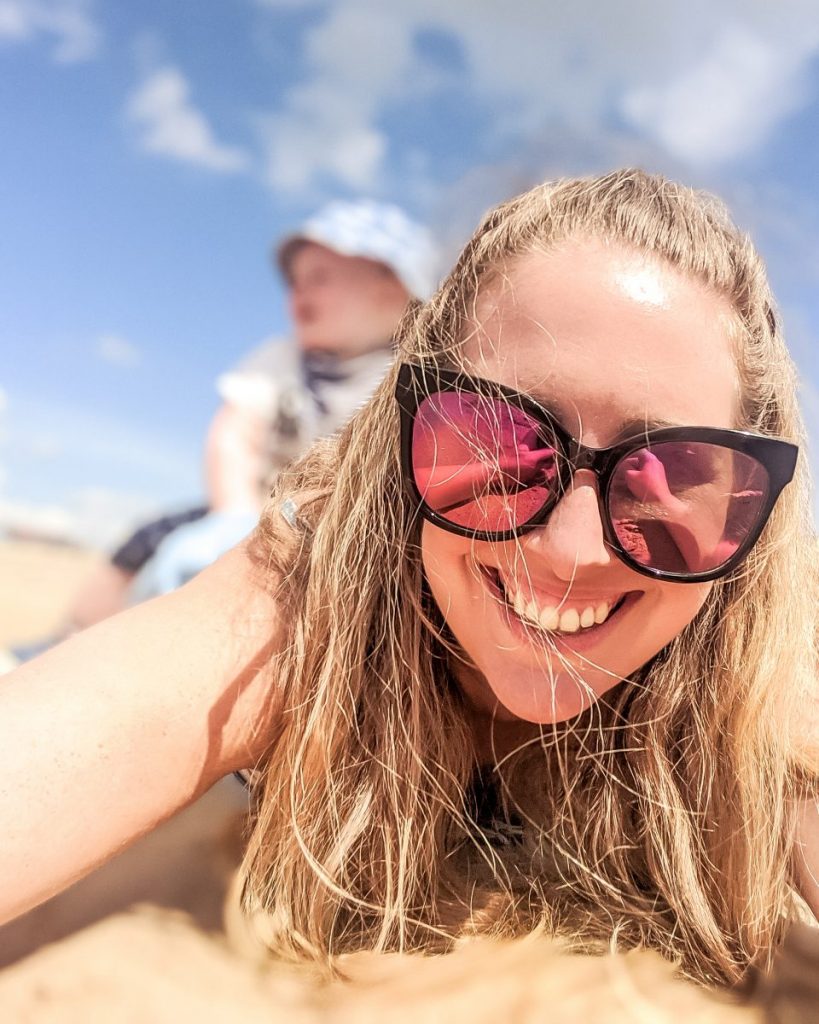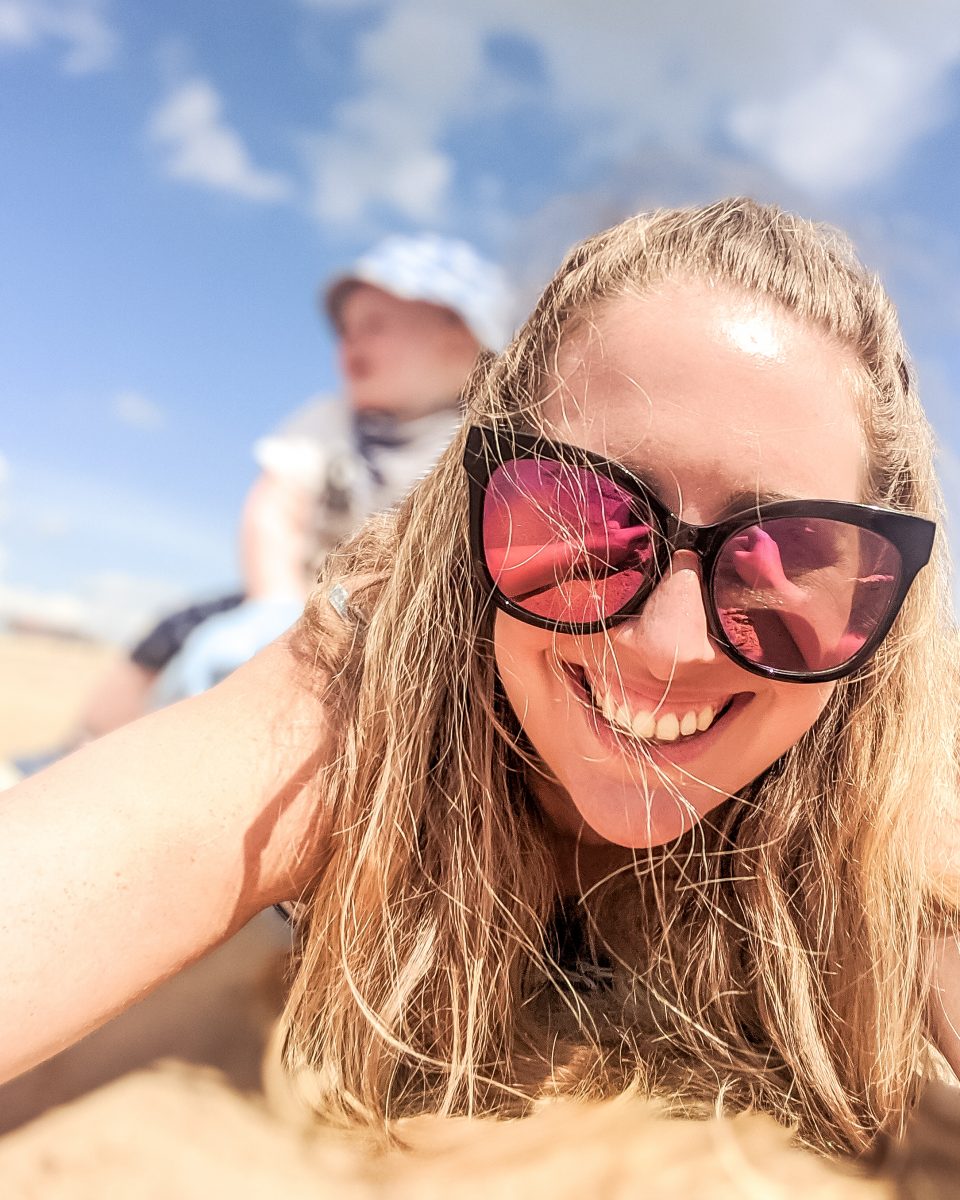 Eat fish and chips
You cannot go to the seaside and not eat fish and chips – I reckon it should be written into British law! Again, beneath the clocktower, you will find a great place serving traditional fish and chips, meaning you can enjoy them on Morecambe's promenade on one of the benches, or even sat on the beach.
Sit on a bench and people watch
One of my favourite things to do in Morecambe is to find a bench on the promenade, sit down and simply people watch. You will see all kinds of people from all over the UK and beyond and its just lovely to see them enjoying Morecambe as much as we do. Of course, it's even better if you're set up with some fish and chips or an ice cream!
Fly a kite
Morecambe is blessed with a good breeze coming off the bay, so it's a great place to fly a kite. Again, you'll be able to find kites for sale, along with every other British seaside item you could ever imagine, in one of the shops along the promenade.
Rollerblade along the promenade
From end to end, Morecambe's promenade is over 4 miles long so perfect to rollerblade along to burn some calories and get your blood pumping. Cycling and walking are equally as fun to do thanks to the flat terrain which is also fully accessible for wheelchair users too.
Try kitesurfing
Into extreme sports? Kitesurfing is really popular at Morecambe seaside. Morecambe's kitesurfing club is located at The Battery at the west end of the promenade and they will help you get set up and warn of any potential hazards. Enjoy!
Getting to Morecambe seaside
Not even thought how you're going to get to Morecambe seaside yet? Fear not! Morecambe's seafront is easily accessible by car AND train, no matter where in the UK you're coming from.
By car
Getting into Morecambe by car has never been easier thanks to the new by-pass that's been built. From the M6, you take the Lancaster exit and follow signs to Morecambe town centre. Parking along the seafront is ample and reasonably priced too.
By train
Morecambe has a train station, which although isn't as close as to the seafront as the old station, is still only a short walk away.
Let me know what you think of Morecambe and if you've tried any of these things to do at Morecambe seaside. I'd love to hear your thoughts!