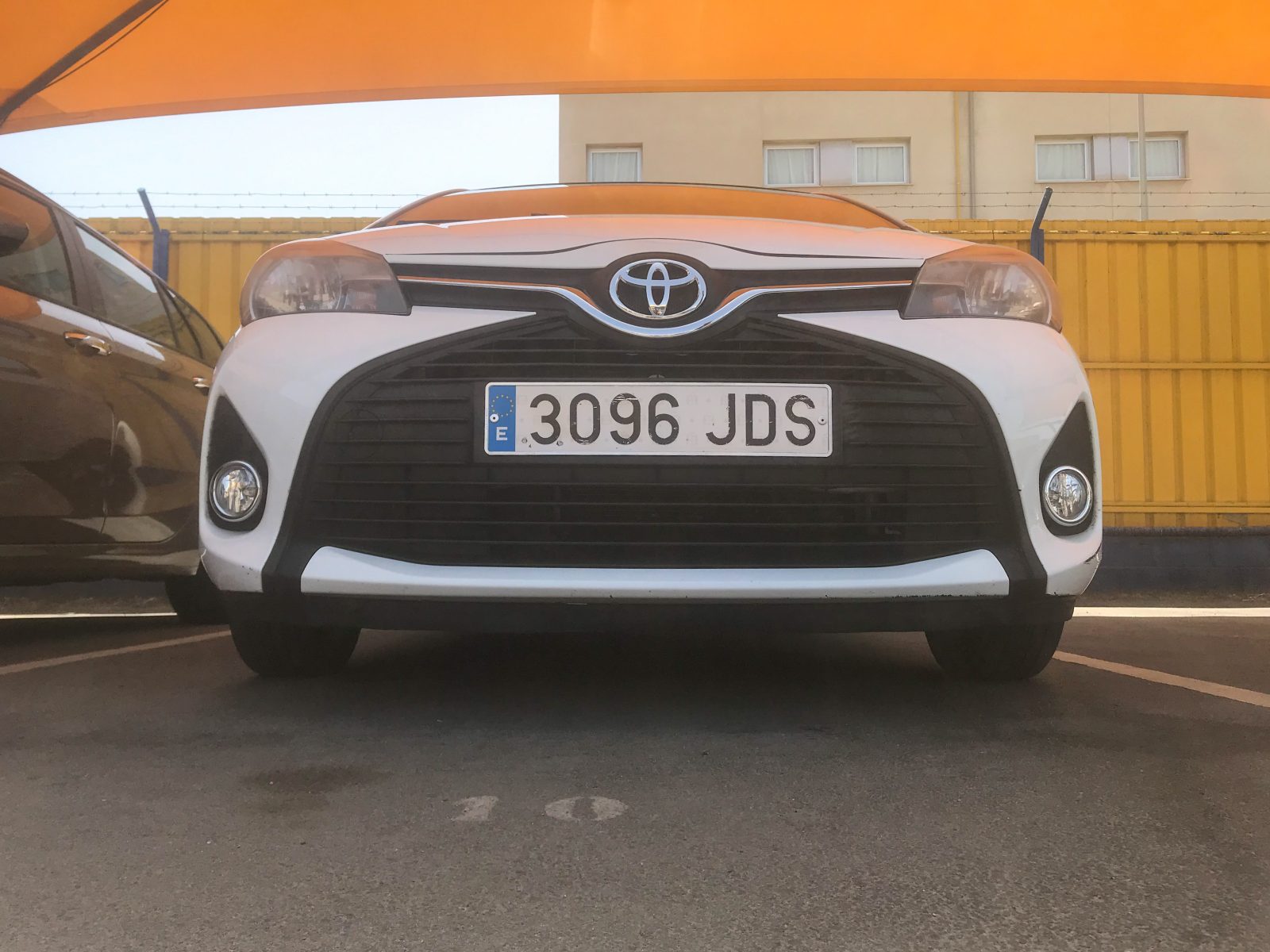 In August we flew to Malaga to visit Neil's father who lives in a small village just outside of Loja in Andalusia. Flying to Malaga was the obvious choice, despite his location being slightly closer to Granada, thanks to the cheap Ryanair flights between Liverpool and Malaga.
Sometimes we like to splurge out and rent a people carrier so that we can carry all the extras that you need for a fun day out. We always find that MPVrentals offer an excellent range in the 7 seater car hire Malaga category. Although this year we decided to keep to a more strict budget, but we do recommend mpv rentals if you need a people carrier.  Car hire from Malaga airport was a must for us, due his rural location and through the search engine Discover Car Hire, we found Del Paso Car Hire.
Del Paso Car Hire is located just outside of Malaga airport, next door to the Holiday Inn Express. It offers a huge fleet of vehicles from your basic two door mini to luxury rentals, meaning they have pretty much whatever you need, no matter your budget.
Finding Del Paso Car Hire on arrival into Malaga Airport
Once you disembark the aircraft, getting to Del Paso Car Hire couldn't be simpler, despite it being located off site. Once you reach the arrival lounge, after collecting your luggage, on your left you'll see a member of staff wearing a white t-shirt with the Del Paso Car Hire logo, and with him he has a list of names. Once he confirms you're on the list, he directs you to where the shuttle bus picks you up and gives each adult a ticket so they can embark.
The shuttle bus stop is about a five minute walk from the terminal and we were waiting only a couple of minutes more for the shuttle to pick us up. The drive to the Del Paso Car Hire depot takes less than five minutes and the driver was extremely friendly, offering our young son a bottle of water due to the sheer heat.
Collecting our vehicle from Del Paso Car Hire
Collecting the car was really simple. The clerk requires your driving licence, passport and a few extra details, including where you're staying and your home address. You have the option of taking out excess waiver insurance or leaving a deposit of €1200. We chose the latter as we took out excess waiver insurance before travelling which was a tenth of the price. You will, however, need enough available credit on your card to leave this deposit whilst also considering your spends during your holiday. The best thing to do is to take a credit card with a large credit limit.
As we decided not to take their excess waiver insurance, they advised us to take lots of pictures of the car in case they find damage on return of the vehicle.  I took around forty photos. I know this sounds a lot, but the car was in pretty bad shape with scratches and scrapes all over it. Obviously this didn't bother me as I didn't really care what the car looked like, but I wanted to make sure when I returned I wasn't charged for a scrape I didn't make.
The car itself was clean inside with air con which made driving much more comfortable. It took a little while to get used to a left hand drive but I always feel a little nervous whenever I have to drive in Europe or the US.
Related Post: Diving in Silfra, Iceland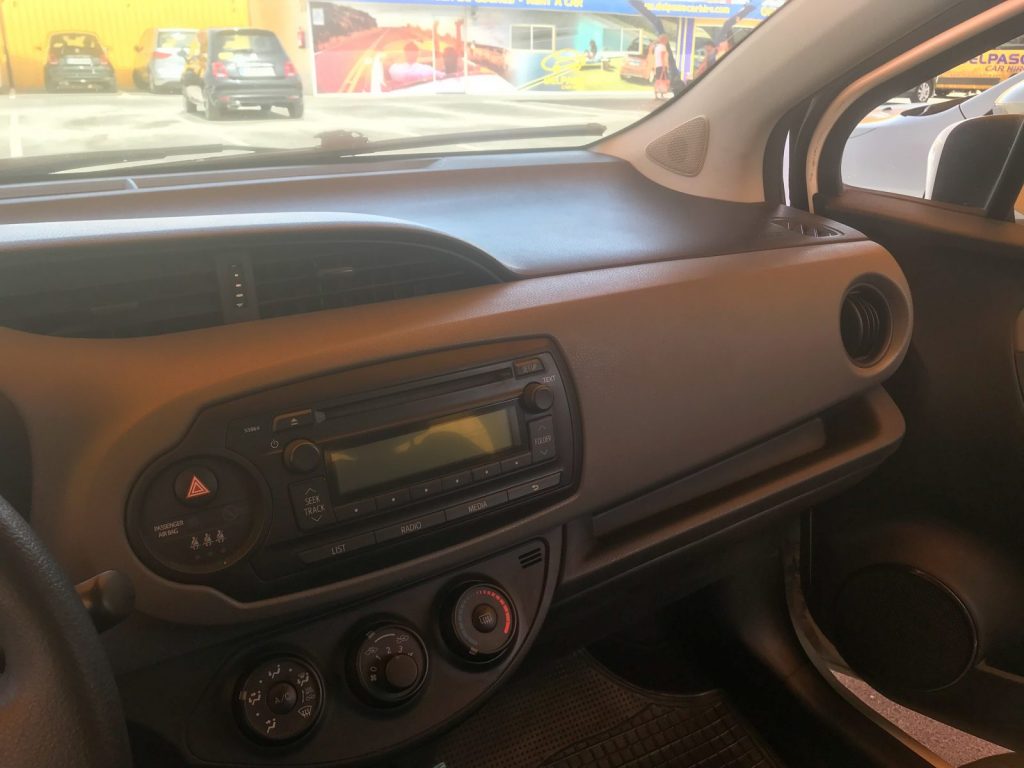 Del Paso car hire's extras
Del Paso Car Hire also offer optional extras such as:
child car seats
sat nav
additional drivers
To make the hire as cheap as possible, we stuck to one driver and brought our own car seats with us.
Returning the vehicle
I must admit, I was nervous about returning the vehicle as I was worried they would look to find damage as we had decided not to take out the daily excess waiver fee. I needn't have worried. The clerk barely checked the vehicle and the €1200 deposit was returned to my car within the next couple of days.
We had decided that evening to stay at the Holiday Inn which is only a short walk from Del Paso car hire's depot and we were still able to use their shuttle service the next morning to get to the airport – something which saved us over €20 in taxi charges.
If you're looking for car hire from Malaga airport which is cheap, good value and has a friendly and reliable service – look no further than Del Paso car hire. The reviews online are not great, but I couldn't fault the price or the service. The car was a little on the small side, but I know this is because of the extremely low fee I had chosen to pay. They had plenty of other bigger options and next time we would definitely look to hire a bigger vehicle.