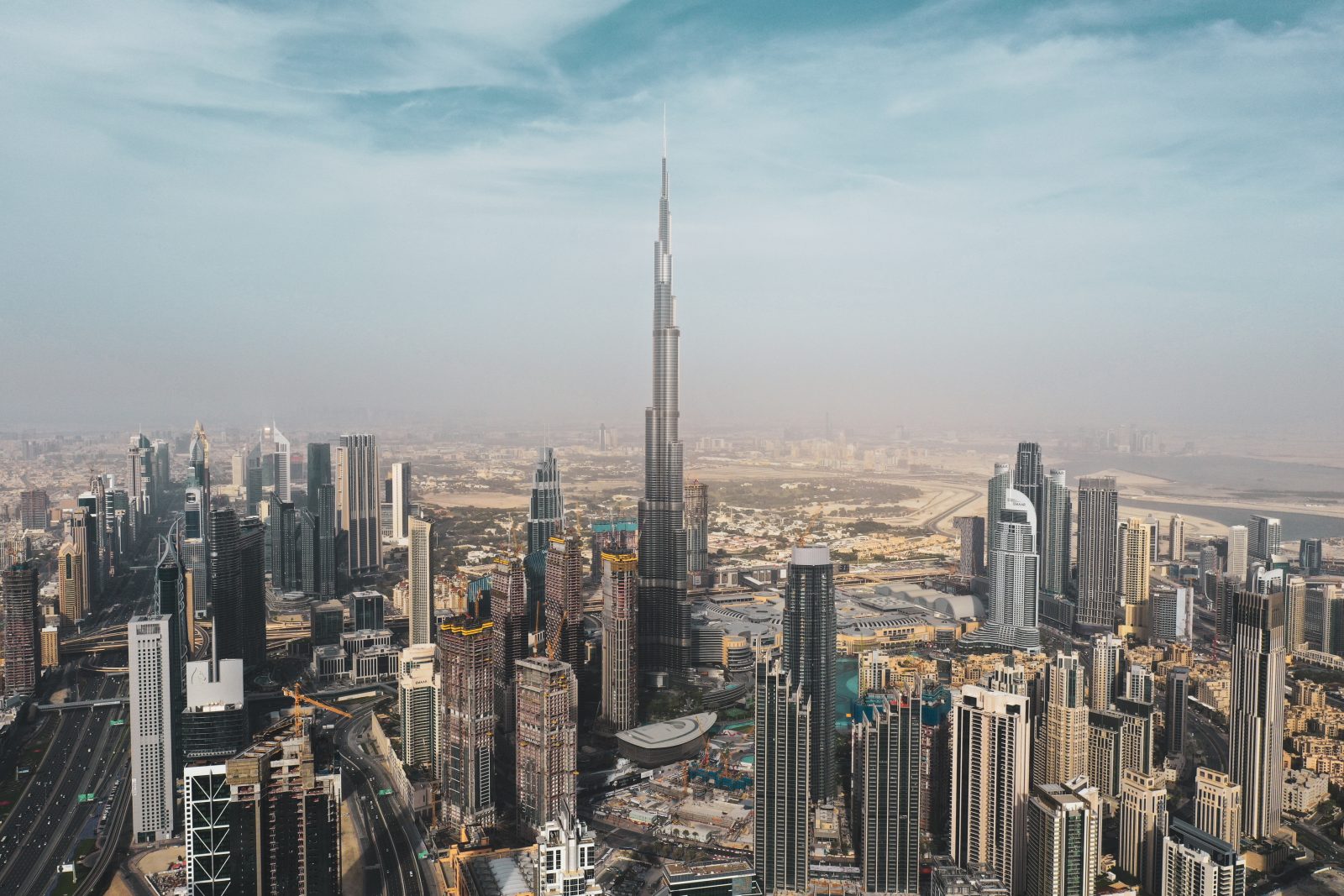 10 Fun Things to Do in Dubai With Kids
If you're planning a family trip to Dubai, you might be wondering what activities are suitable for kids. Don't worry, Dubai has plenty of fun things to offer for children of all ages. From exciting adventures to educational experiences, there's something for everyone. Check out these 10 fun things to do in Dubai with kids.
Exploring the Magic of Dubai Aquarium & Underwater Zoo
Dubai Aquarium & Underwater Zoo is a must-visit attraction for families. As you step inside, you'll be mesmerized by the stunning underwater world. Take a walk through the tunnel and see the diverse marine life up close. From colorful fish to majestic sharks, there's so much to discover.
Unveiling the Underwater World
Get ready to be amazed by the captivating sights of the aquarium. The giant aquarium tank is home to over 300 species of marine animals. Watch the graceful manta rays glide through the water and marvel at the majestic beauty of the dolphins. It's an experience your kids will never forget.
Interactive Zones for Kids
Take your kids to the interactive zones at Dubai Aquarium & Underwater Zoo. They can touch and feel various sea creatures under the supervision of experts. Let them learn about the importance of marine conservation while having fun.
Adventure at the IMG Worlds of Adventure
IMG Worlds of Adventure is the largest indoor theme park in the world. Spanning over 1.5 million square feet, this colossal entertainment destination is a haven for thrill-seekers and a paradise for kids. With its diverse range of attractions, IMG Worlds of Adventure promises an unforgettable experience for visitors of all ages.
As you step into the park, you'll be greeted by a sense of wonder and excitement. The vibrant atmosphere and larger-than-life structures create a truly immersive environment. The park is divided into four distinct zones, each offering a unique and thrilling adventure.
Marvel Superheroes in Action
One of the highlights of IMG Worlds of Adventure is the Marvel Zone. Step into the world of Marvel and join your favorite superheroes on their epic adventures. From Spider-Man to Iron Man, witness the thrilling live shows and interactive experiences that bring these iconic characters to life. Your kids will feel like they're part of the action as they immerse themselves in the Marvel universe.
Explore the Avengers Battle of Ultron, an exhilarating 3D ride that takes you on a high-speed chase through the city. Feel the rush of adrenaline as you join forces with the Avengers to defeat Ultron and save the world. For those seeking a more immersive experience, the Hulk Epsilon Base 3D ride allows you to step into the shoes of Bruce Banner as you navigate through a gamma radiation lab gone awry.
Cartoon Network Fun
If your kids love Cartoon Network, they'll be in for a treat at IMG Worlds of Adventure. The Cartoon Network Zone is a vibrant and colorful world where beloved cartoon characters come to life. Let your little ones meet their favorite characters, from Ben 10 to The Powerpuff Girls, and enjoy exciting rides inspired by popular shows.
Embark on an adventure with Ben 10 as you join him in his quest to save the world from evil aliens. Experience the thrill of flying through space and battling intergalactic foes on the Ben 10 5D Hero Time ride. For a more whimsical experience, hop on The Powerpuff Girls – Mojo Jojo's Robot Rampage! ride, where you'll help Blossom, Bubbles, and Buttercup defeat Mojo Jojo and his army of robots.
Aside from the thrilling rides, the Cartoon Network Zone also offers interactive play areas where kids can engage in imaginative play and unleash their creativity. From building their own LEGO creations to exploring the Adventure Time-themed play area, there's no shortage of fun activities for kids of all ages.
IMG Worlds of Adventure is not just a theme park; it's a world of endless possibilities. With its immersive attractions, thrilling rides, and beloved characters, this indoor wonderland is a must-visit destination for anyone seeking an unforgettable adventure.
Discovering the Dubai Miracle Garden
Dubai Miracle Garden is a true wonderland for nature lovers. Take a walk through the breathtaking floral displays and let your kids immerse themselves in the beauty of nature.
As you enter the Dubai Miracle Garden, you will be immediately transported into a world of vibrant colors and enchanting fragrances. The meticulously designed pathways guide you through a mesmerizing landscape adorned with millions of flowers. Each step you take reveals a new spectacle, a new arrangement of nature's finest creations.
The heart-shaped arches that line the pathways add a touch of romance to the already magical atmosphere. Imagine walking hand in hand with your loved one, surrounded by a sea of blooming flowers, creating memories that will last a lifetime. Don't forget to capture those magical moments with your family, as every corner of the garden is a picture-perfect opportunity.
A Walk Through the Floral Wonderland
Stroll along the pathways of Dubai Miracle Garden and witness the vibrant colors of millions of flowers. From heart-shaped arches to giant flower installations, every corner is a picture-perfect opportunity. Don't forget to capture those magical moments with your family.
As you continue your walk, you will be captivated by the sheer variety of flowers on display. Roses, tulips, daisies, and orchids, among many others, create a kaleidoscope of colors that is simply awe-inspiring. The meticulous arrangement of flowers, with each petal perfectly in place, showcases the dedication and artistry of the garden's creators.
The Dubai Miracle Garden is not just a feast for the eyes, but also for the senses. The air is filled with the intoxicating scent of flowers, creating a sensory experience that is truly unforgettable. Close your eyes for a moment and let the fragrance transport you to a world of tranquility and serenity.
Unique Attractions of the Garden
Apart from the stunning flower displays, Dubai Miracle Garden offers unique attractions for kids. Let your little ones explore the butterfly garden and be amazed by the delicate beauty of these winged creatures. They can also enjoy the interactive play areas and splash around in the water park.
The butterfly garden is a haven for nature enthusiasts of all ages. As you step inside, you will be surrounded by a fluttering kaleidoscope of butterflies, each one more vibrant and graceful than the last. Watch in awe as they dance through the air, their delicate wings carrying them from one flower to another.
For the young adventurers, the interactive play areas provide endless opportunities for fun and discovery. From climbing structures to slides and swings, there is something to cater to every child's imagination. Let their creativity run wild as they explore and engage with the various elements of the play areas.
If you're visiting during the hot summer months, the water park is the perfect place to cool off and have some fun. Splash around in the refreshing pools, slide down the water slides, and enjoy the laughter and joy that fills the air. It's a great way to beat the heat and create lasting memories with your family.
So, whether you are a nature enthusiast, a romantic at heart, or a parent looking for a fun-filled day with your kids, Dubai Miracle Garden is a must-visit destination. Lose yourself in the beauty of the floral wonderland and create memories that will stay with you forever.
Fun at the KidZania
KidZania is an educational theme park that combines learning with fun. It offers a unique role-playing experience where kids can try out various professions and learn valuable life skills.
Imagine your child stepping into a world of endless possibilities, where they can be anything they want to be. At KidZania, their imagination takes flight as they embark on a journey of self-discovery and exploration. From doctors to firefighters, chefs to pilots, the choices are limitless.
As your child enters the realistic settings of KidZania, they are greeted by professional guides who are passionate about nurturing young minds. These guides provide invaluable insights and guidance, ensuring that your child gains a deeper understanding of different careers and the skills required to excel in them.
Role-playing Activities for Kids
Let your kids unleash their imagination as they become doctors, firefighters, chefs, or even pilots. With realistic settings and professional guidance, they'll gain a deeper understanding of different careers.
Picture your child donning a white lab coat, stethoscope around their neck, and a determined look on their face as they enter the world of medicine. They learn about the human body, perform mock surgeries, and experience the thrill of saving lives. The sense of accomplishment and pride that fills their young hearts is immeasurable.
Or perhaps your child dreams of soaring through the skies as a pilot. At KidZania, they can take control of a flight simulator, navigating through turbulent weather conditions and landing safely at their destination. The feeling of empowerment and confidence that comes from successfully piloting a plane is truly unforgettable.
Learning Through Fun
KidZania focuses on interactive learning. Your kids will have a blast participating in hands-on activities that teach them about money management, teamwork, and problem-solving. It's a fun way to instill valuable life lessons.
Imagine your child running their own restaurant, taking orders, and preparing delicious meals for eager customers. They learn the importance of time management, teamwork, and customer service, all while having a blast in a safe and controlled environment.
Or picture your child donning a firefighter's uniform, bravely battling imaginary flames and rescuing stranded victims. They learn about the importance of teamwork, quick thinking, and problem-solving as they work together to save the day. The sense of accomplishment and camaraderie that fills the air is palpable.
At KidZania, learning is not confined to textbooks and classrooms. It is brought to life through immersive experiences that engage all the senses. Your child will develop crucial life skills, such as communication, critical thinking, and adaptability, while having the time of their lives.
Ski Dubai – Snow in the Desert
Experience the thrill of skiing and snowboarding in the middle of the desert at Ski Dubai. It's the perfect place to beat the heat and enjoy some cold-weather fun.
Skiing and Snowboarding
Whether your kids are beginners or experienced skiers, Ski Dubai has slopes for everyone. Let them hit the snow and have an adrenaline-filled adventure. Don't worry if they've never skied before – instructors are available to guide them every step of the way.
Meeting the Penguins
One of the highlights of Ski Dubai is the opportunity to meet and interact with the resident penguins. Your kids will be thrilled to see these adorable creatures up close and personal. It's an experience they'll cherish forever.
These are just a few of the many fun things to do in Dubai with kids. Plan your itinerary carefully and make sure to include these exciting attractions. Dubai is a city that never fails to impress both young and old alike.