The Best Apps for Toddlers: The ULTIMATE List of Which Apps to Download Before You Travel
There's nothing better than a week or two in the sun, or taking the kids to Disneyland. That is of course once you've got to your destination after a battling 24 hours with the kids. Because let's be honest, even if you're only taking a two hour flight to one of the Costas, all that time spent travelling to the airport, in the airport, on the tarmac and in the airport at your destination, totally adds up to a lot of hours.
As Mums, there's some sort of horrible guilt feeling when we think of giving our children tablets to keep them busy during long flights or car journeys. I don't know where this judgement on ourselves comes from, but I remember being given a Game Boy for those long waits at the airport and I LOVED playing the challenging games and it kept me busy for hours giving my Mum and Dad some much deserved peace and quiet. I like to think I turned out alright! (Apart from having an unhealthy obsession for buying Nintendo consoles just so I can play the latest version of Zelda)
So here I've compiled a list of the best toddler apps for on the aeroplane that you just HAVE to download before your next trip to keep the kids occupied, making sure the other passengers aren't disturbed and making your holiday as stress free as possible. After all, you deserve a holiday too!
The Best Toddler Apps for Aeroplane Travel
BBC iPlayer Kids App
Toilet Finder
Netflix
Kidloland
5. Disney Jr Play
Cbeebies Playland
1. BBC iPlayer Kids App
An absolute must for access to all of your toddler's favourite CBeebies shows. The best bit? You can download them in advance if your flight so they're there, ready and waiting when you're airborne! Download here.
2. Toilet Finder
An absolute life saver when abroad and you need to find a public loo or a cafe you can try and sneak into undetected (naughty but sometimes you've gotta do what you've gotta do!) Download here.
3. Netflix
The Netflix app is another one where you can pre download TV shows and films to keep little ones occupied during long car trips and flights. What's better than curling up on a flight and watching Frozen? Download here.
4. Kidloland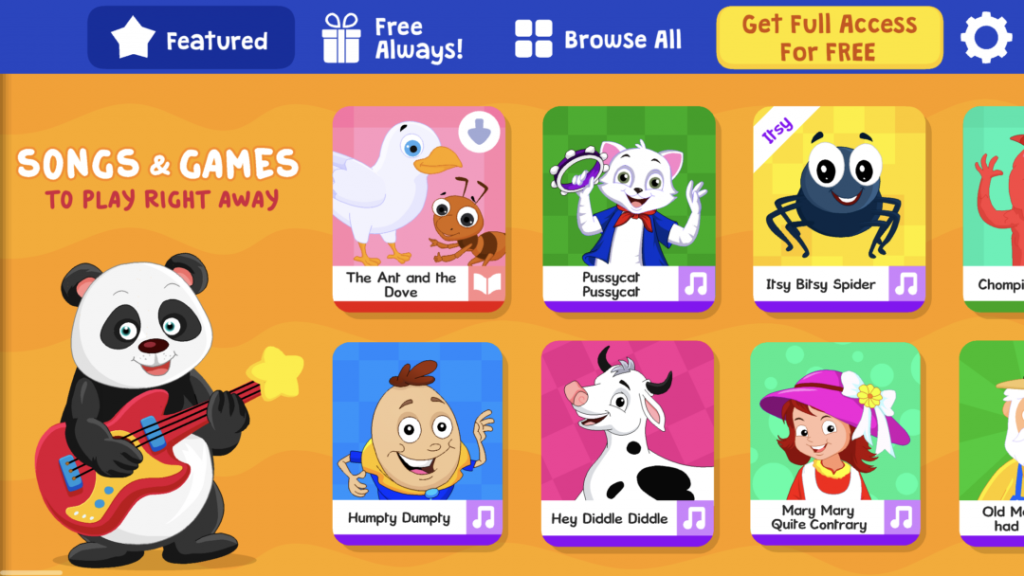 The Kidloland app is hugely popular among parents of toddlers and it's easy to see why from Vicki's review. It's a great learning tool for pre-schoolers helping them to learn colours, vegetables, numbers and nursery rhymes whilst being fun and stimulating too! Download here.
5. Disney Jr Play
This app has lots of different games meaning little travellers don't get bored quickly. Emmy attributes the app to giving her son lots of new skills which is amazing. Download here.
6. CBeebies Playtime
This app comes with lots of learning games featuring your little one's favourite CBeebies characters like the Tellytubbies and the Twirlywoos. Lots of fun to be had and many hours to be whiled away. Download here.
Other packing essentials
Of course the tablet and all the apps that come with it wouldn't be complete without a few other extras!
Batteries don't last forever, especially when streaming movies and TV shows so a powerbank (and probably additional powerbanks too!) are vital to make sure the iPad doesn't run out of juice at 40,000 feet at the crucial moment!
Any Mum worth her salt knows that snacks are absolutely essential to any trip longer than two minutes outside the house. Pack your baby bag to the max with rice cakes, veggie crisps, fruit and whatever else you can lay your hands on to keep hungry stomachs focused on the task at hand.
Headphone will be essential in making sure the noise coming out of your kids' tablets doesn't drive you and other passengers crazy.
If these apps don't get you through the stressful hours of travelling, then try not to worry, we've all been there Mama! You will be at your destination soon enough! Happy travelling!