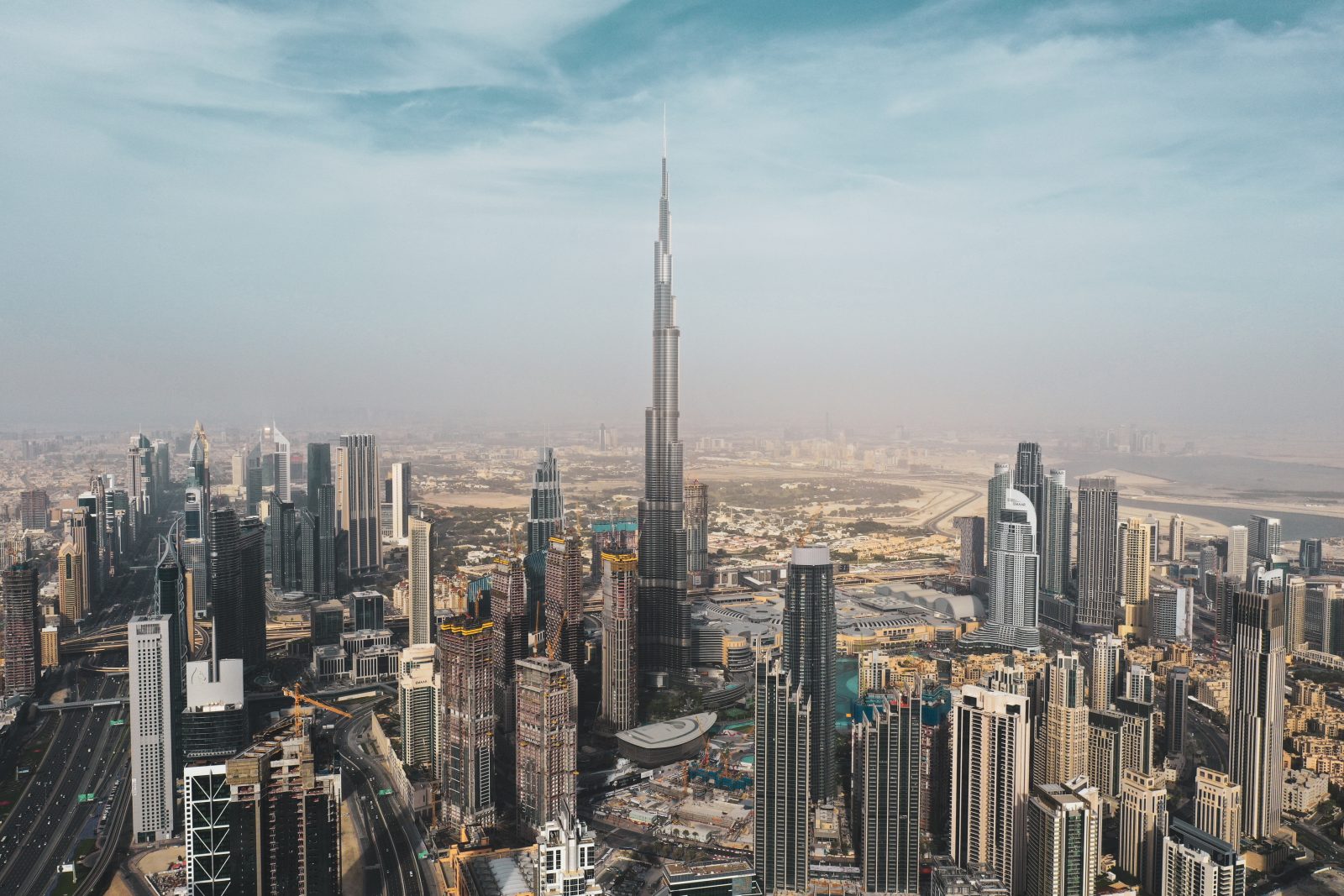 Discover the Best Hotels for Kids in Dubai
Dubai is a popular destination for families, offering a plethora of options for an unforgettable vacation. When traveling with kids, it's important to choose the right hotel that caters to their needs and provides a comfortable and enjoyable stay. In this article, we'll explore what makes a hotel kid-friendly, highlight the top-rated kid-friendly hotels in Dubai, delve into the unique features they offer, discuss dining options, and consider the importance of location and proximity to attractions.
Understanding What Makes a Hotel Kid-Friendly
When it comes to selecting a hotel that is suitable for kids, several factors come into play. One of the essential amenities for children is a well-equipped play area or a dedicated kids club. These spaces allow kids to engage in fun activities while parents get a chance to relax. Imagine a play area filled with colorful toys, interactive games, and even a mini indoor playground. The kids club could have trained staff organizing arts and crafts sessions, storytelling sessions, and even movie nights for the little ones. This way, children can have a blast, make new friends, and create lasting memories.
In addition, a swimming pool with a separate area for children is a necessity for many families, as it provides a safe and enjoyable way for kids to cool off under supervision. Picture a pool area designed with children in mind, complete with water slides, splash pads, and even a shallow wading pool for toddlers. Lifeguards would be stationed around the pool area, ensuring the safety of the children while they have a splashing good time.
Another aspect to consider is the provision of family-sized rooms or interconnected rooms, ensuring that everyone has their space while still being close together. Imagine spacious rooms with comfortable beds for parents and bunk beds or themed beds for the kids. The rooms could be decorated with vibrant colors and playful designs, creating a fun and inviting atmosphere for the whole family to enjoy.
Additionally, offering cribs or extra beds for infants and kids is a valuable amenity that can greatly enhance the comfort of a family's stay. Imagine cozy cribs with soft bedding and plush toys, providing a safe and comfortable sleeping environment for the little ones. Extra beds could be available for older children, ensuring that everyone has a good night's sleep.
Essential Amenities for Children
To make a hotel truly kid-friendly, it's important to offer a range of amenities specifically tailored to children's needs. Some essential amenities include a kids' menu at the hotel's restaurants, providing a variety of kid-friendly dishes that cater to different tastes. Imagine a restaurant with a dedicated kids' corner, complete with colorful plates, fun-shaped food, and even a mini buffet station at a lower height for the little ones to help themselves.
Additionally, providing amenities such as baby bathtubs, high chairs, and strollers can make a significant difference in a family's experience, eliminating the need to carry bulky items from home. Imagine spacious bathrooms with baby bathtubs, making bath time a breeze for parents. High chairs could be available at the hotel's restaurants, ensuring that even the youngest family members can comfortably enjoy their meals. Strollers could be provided for families to use during their stay, making it easier to explore the hotel grounds or nearby attractions.
Safety Measures for Kids in Hotels
Safety is a top priority when traveling with kids. Kid-friendly hotels should have safety measures in place to ensure the well-being of children. This may include childproofing the rooms, installing safety gates near stairs or balconies, and having trained staff who can handle any emergency situations. Imagine rooms with childproofed electrical outlets, corner guards on furniture, and safety gates at the top and bottom of staircases. Balconies could have secure railings and locks to prevent accidents. The hotel staff could be trained in CPR and first aid, ready to assist in case of any emergencies.
Additionally, having security personnel present throughout the premises can offer peace of mind for parents. Imagine friendly and approachable security personnel patrolling the hotel grounds, ensuring a safe and secure environment for families. They could be available to provide assistance, answer questions, and offer guidance to guests, creating a sense of comfort and reassurance.
Top-Rated Kid-Friendly Hotels in Dubai
Dubai, known for its opulence and grandeur, also boasts an array of hotels that cater specifically to families with children. Whether you're looking for a luxurious experience or a budget-friendly option, Dubai has something for everyone.
Let's start with the luxury hotels that go above and beyond to ensure an extraordinary experience for families. These hotels are known for their impeccable service and attention to detail. Imagine stepping into a world of luxury, where expansive suites or villas with multiple bedrooms await you and your family. These accommodations provide ample space for everyone to relax and unwind after a day of exploring the city.
But it doesn't stop there. Luxury hotels in Dubai understand the needs of families and strive to make your stay truly memorable. Some of these hotels offer private pools exclusively for their guests, allowing you and your family to enjoy a refreshing dip in privacy. Additionally, dedicated butler services are available to cater to your every need, ensuring that you have a hassle-free and enjoyable stay.
What sets these luxury hotels apart is their commitment to providing personalized children's amenities. From the moment you arrive, your little ones will be greeted with welcome gifts and toys, making them feel special and excited about their stay. As the day winds down, these hotels offer special turndown services for children, creating a cozy and magical atmosphere for a good night's sleep.
Now, let's talk about budget-friendly hotels that are perfect for families traveling on a tight budget. These hotels understand that affordability should not mean compromising on comfort and kid-friendly amenities. They offer well-designed family rooms that cater to the needs of both parents and children, ensuring a comfortable and enjoyable stay for everyone.
In addition to comfortable accommodations, budget-friendly hotels in Dubai often provide complimentary breakfasts, allowing you to start your day with a delicious and satisfying meal without worrying about extra expenses. After a day of exploring the city, these hotels also offer recreational areas where kids can unwind and have fun. From playrooms to outdoor playgrounds, there are plenty of options to keep your little ones entertained.
So, whether you're looking for a luxurious experience or a budget-friendly option, Dubai has a wide range of kid-friendly hotels to choose from. No matter where you decide to stay, you can be sure that your family will have a memorable and enjoyable time in this vibrant city.
Unique Features of Dubai's Kid-Friendly Hotels
One of the reasons Dubai stands out as a family-friendly destination is the unique features offered by its hotels.
When it comes to creating a memorable experience for young guests, Dubai's hotels go above and beyond. They understand that children have vivid imaginations and a thirst for adventure, and they cater to these needs by offering themed rooms and suites that are a delight for kids.
Themed Rooms and Suites
Many hotels in Dubai feature themed rooms and suites that are a delight for kids. From pirate-themed rooms with bunk beds to princess-themed suites with fancy decor, children can immerse themselves in a world of fantasy and adventure. These meticulously designed spaces transport young guests to magical realms, sparking their creativity and igniting their imaginations.
Imagine staying in a room where every detail, from the wallpaper to the furniture, is carefully crafted to transport you to a different time and place. Pirate-themed rooms may have treasure chests filled with gold coins, maps on the walls leading to hidden treasures, and even a ship-shaped bed where little ones can dream of sailing the high seas. Princess-themed suites, on the other hand, may feature elegant canopies, sparkling chandeliers, and a vanity table fit for royalty. These themed rooms and suites create an enchanting atmosphere that children will remember long after their vacation ends.
Kids Clubs and Activities
The best kid-friendly hotels in Dubai provide an array of activities for children of all ages. Kids clubs offer structured programs with engaging activities such as arts and crafts, treasure hunts, and sports. These clubs are staffed by trained professionals who ensure that children are entertained and well taken care of while parents enjoy some much-needed relaxation.
But it doesn't stop there. Some hotels even have dedicated play zones with exciting games and video game consoles that will keep kids entertained for hours. These play zones are designed to stimulate young minds and encourage social interaction. From interactive play walls to virtual reality experiences, these spaces are a haven for children seeking fun and adventure.
Additionally, many hotels organize special events and workshops for kids, such as cooking classes, dance lessons, and even magic shows. These activities allow children to learn new skills, make new friends, and create lasting memories.
Whether it's exploring a pirate ship-themed room or participating in a treasure hunt organized by the kids club, Dubai's kid-friendly hotels offer an abundance of unique features that make every family vacation truly unforgettable.
Dining Options at Kid-Friendly Hotels
When it comes to dining, kid-friendly hotels in Dubai understand the importance of catering to young taste buds.
Kid-Friendly Menus
Kids can be picky eaters, which is why hotels with kid-friendly menus are a blessing for parents. These menus typically offer a wide selection of dishes that appeal to children, ranging from familiar favorites like burgers and pizzas to healthier options such as grilled chicken and vegetable wraps.
All-Inclusive Dining Options
Some kid-friendly hotels in Dubai offer all-inclusive dining options, providing families with the convenience of unlimited access to meals and snacks throughout their stay. This eliminates the worry of finding suitable dining options outside the hotel and allows families to focus on enjoying their time together.
Location and Proximity to Attractions
The location of a hotel can greatly impact the overall experience of a family vacation. Choosing a hotel near Dubai's popular theme parks ensures easy access and shorter travel times, reducing the chances of little ones getting restless during journeys. Likewise, a hotel with easy beach access allows families to make the most of Dubai's stunning coastline without having to travel long distances.
Hotels Near Dubai's Theme Parks
For families looking to visit Dubai's exciting theme parks, staying in a hotel located in close proximity is a smart choice. Kids can look forward to days filled with thrilling rides, water slides, and live entertainment while being just a short distance away from their hotel room when they need a break.
Hotels with Easy Beach Access
Dubai's pristine beaches are a major attraction for families. Hotels located near the beach offer convenient access, allowing families to enjoy beach activities, build sandcastles, and take a dip in the ocean without a long commute.
Choosing the best hotel for kids in Dubai involves considering various factors, from essential amenities and safety measures to unique features and dining options. By carefully selecting a hotel that caters to the needs and preferences of your family, you can ensure an unforgettable and enjoyable vacation for everyone. So, pack your bags and get ready to explore the wonders of Dubai with your little ones!