*This post first appeared on Mummy to Dex blog in April 2019.
In March we spent the most fabulous four night stay over at Bluestone in South Wales. We enjoyed glorious sunshine, fantastic company and absolutely stunning scenery in one of the most beautiful parts of the UK.
Have you recently booked a Bluestone trip or are thinking about doing so? Then read on to find out exactly what we thought of every part of our trip in our Bluestone Wales review
Getting there
We hail from the North West of England, so getting to South Wales is no easy feat. We opted to take the M58, M6 and M56 motorways to Chester before getting on the A55 briefly. We then joined the A483 which took us on an incredibly scenic route through mid to South Wales passing through Llandrindod Wells, Builth Wells, Llandovery and Llanbister. The final stretch took us along the A40- a welcome dual carriageway after the single road of the past two hours- all the way to Bluestone's front door.
Getting to Bluestone took us just shy of six hours, including must needed stops along the way. The boys did fantastically well considering the huge journey- Felix slept for most of it and Dexter had a good 90 minutes towards the end of the trip.
Service stops are few and far between on this route, so be prepared to stop in designated lay-bys, small towns and forest type parking areas with disgusting toilets and plenty of wildlife!
Was our visit to Bluestone worth the six hour car journey there? Read on to find out what we really thought of Bluestone in our Bluestone Wales review.
Checking in
Check in starts from 3pm, although you are welcome to arrive in Bluestone from 10am to start enjoying the facilities. We arrived just before 5pm and there was quite a queue to check in. After turning off the roundabout, you are faced with two lanes of traffic which wait at a designated line to be called forward to booths where staff are waiting to check you in. There were around ten cars in front of us when we arrived and the queue moved pretty quickly, we were only waiting for about fifteen minutes, although this seemed like a lifetime to Dexter who was totally fed up of being in the car at this point.
When we were called to our booth (by a TV facing the two lanes of traffic), we were greeted by a lovely member of staff with a heartfelt 'Croeso!' She explained whereabouts our lodge was and what we needed to do to get there. She handed us a map, keys to the lodge and a hanger to put on the rear view mirror. Extremely friendly and welcoming, this lovely lady asked what else she could help us with, and of course I couldn't think of anything, so off we drove to our lodge, via the car park, in order to help the flow of traffic.
The lodge
We were given a three bedroom Skomer lodge in Knight's Rest. I was pretty pleased with being located in this area as it was only a short walk to the village and probably around a 15 minute walk up a steep hill to the car park.
Outside of the lodge was enough space to park up two cars, although of course you must return your car to the car park by 10pm as Bluestone is a car free zone during the week, and you can park close enough so you don't have to traipse too far to empty the contents of your vehicle.
Our lodge had a porch area for storing shoes, bags, coats, bikes and prams; two en-suite upstairs bedrooms and one downstairs bedroom: a bathroom with a huge bath and rainforest shower; a large open plan lounge/kitchen/dining area and a small snug TV area upstairs outside the two bedrooms.
Bedrooms
Our Skomer lodge had three bedrooms. The first was located downstairs and had two single beds with enough room for a cot too.
Upstairs were two more bedrooms, both en-suite. The first was a twin bedroom, like the one downstairs and the second had a double bed, plus room enough for a cot too.
Each bedroom was incredibly spacious and the three of us (Felix, Dexter and myself) all slept comfortably in one room.
Open plan living area
The open plan living area had absolutely everything you could have dreamt of. The lounge has two sofas, a coffee table and a TV and the kitchen area came with microwave, dishwasher, fridge, freezer and lots of cupboard space for all your snacks. Every pot, pan and utensil you could have ever thought of was available and it was just wonderful cooking and cleaning up while looking out at the other lodges nestled between the pine trees.
Bathrooms
As well as the two en-suite bathrooms which both homed showers, the lodge came with a main bathroom which was located next to the downstairs bedroom. This bathroom had a huge bath, toilet, sink and open rainforest shower. The absolute height of luxury! Make sure you pack your bubble bath/bath bombs to enjoy this amazing bath!
Outdoors
Outside the lodge was a picnic table and seats perfect for alfresco dining. Easily accessed from the open plan living area, even in March, the weather was nice enough for us to enjoy a glass of wine outside and watch the boys run around like mad men.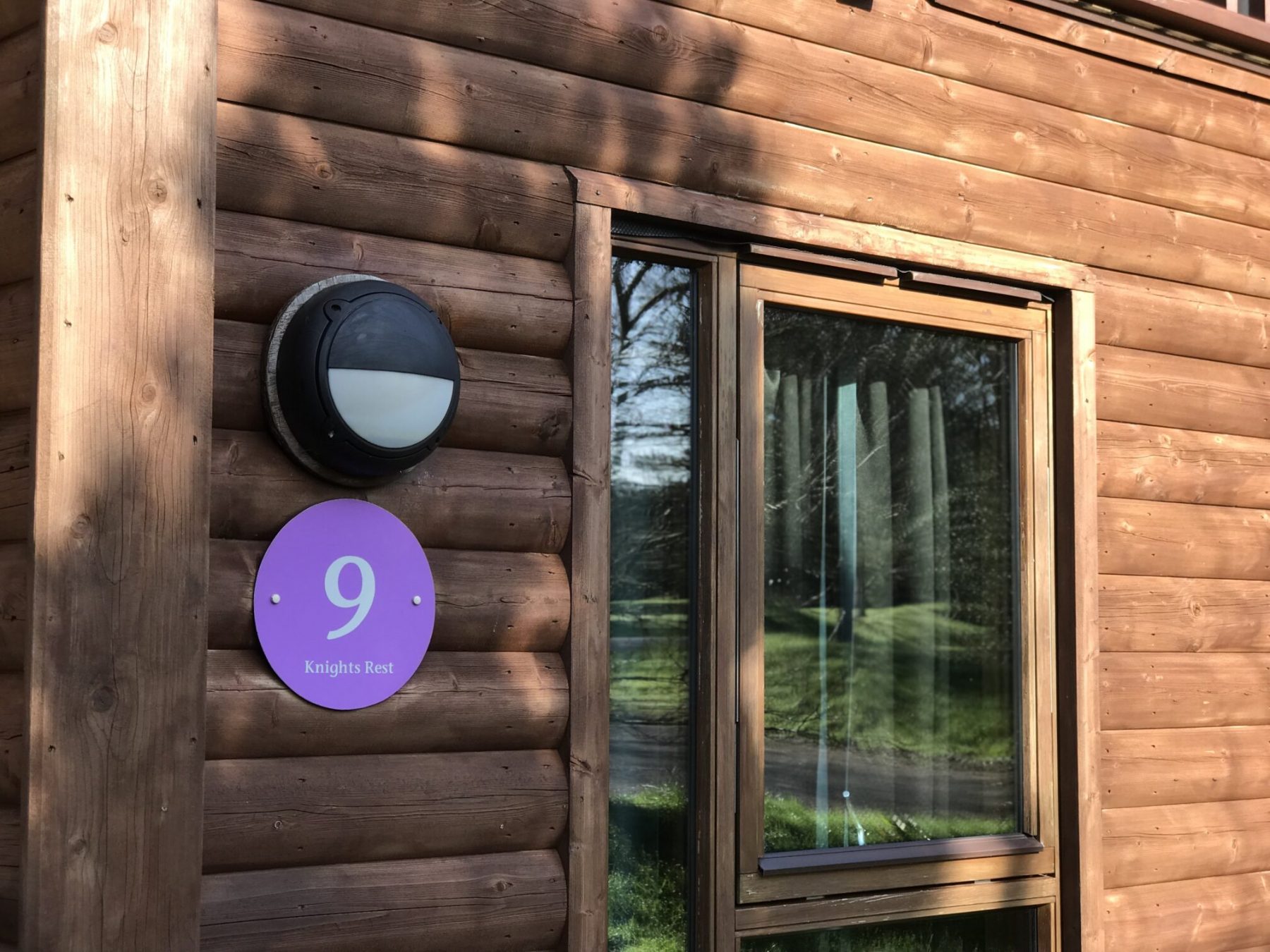 Related Post: What to Pack for Bluestone
Getting around
Bluestone is a vast area of 500 acres of parkland so getting around can be tricky- especially if you are disabled or need to lug a lot of stuff around. As I mentioned earlier, Bluestone is a car free zone, so once you are unpacked and settled in your lodge, you must return your car to the car park and choose one of three ways to get around the site.
Walking
The cheapest way to get around is on foot, and this was the option we chose considering we had a newborn in a pram and a six month old who either liked to be baby carried or popped in a pram also.
Over the course of the week, we averaged about 10,000 steps a day, but it probably would have been more if we hadn't have had nap time for two hours each afternoon. The walk to the car park was definitely the hardest bit as it is up a steep hill, but it was manageable, even with a baby in the pram and the toddler on the buddy board. If you have trouble walking long distances or up hills I'd definitely recommend getting a golf buggy, but for everybody else, walking works just fine.
Golf buggy
You can hire electric golf buggies from Bluestone village at a cost of £95 for the week. Considering how many we saw around the village I would assume the vast majority of people chose to use them. There are certain areas where they're not allowed including in the village and in the forest and you must park them up in designated parking areas.
Bike
Bikes are also available to hire and it was lovely to see so many cyclists towing babies and toddlers. The boys loved taking their bikes with them, so I'd definitely recommend hiring a bike or bringing your own if possible.
Related Post: Holiday Cottages in Wales
Eating and drinking
While you can be totally self sufficient in your lodge by cooking as much or as little as you want, you also have the option to dine out day and night. There's a huge variety of options including:
Camp Smokey
Located deep in the nature trail, Camp Smokey offers relaxed al fresco dining in a forest setting. We purchased a couple of alcoholic drinks, got the boys some marshmallow to toast on the fire and sat back relaxing, taking in the sights and sounds of nature.
When night falls, Camp Smokey is THE place to be if you're looking to party. Unfortunately, we were usually asleep by 8pm!
Knights Tafarn
Unfortunately we had to give the pub a miss being with four little ones (although they are welcome!) but this is a cracking place to enjoy a drink or a meal in front of the roaring fire.
Wildwood Cafe
Perfect for families, Wildwood cafe is a magical eatery with a gorgeous TV room for little ones, beverages and food galore and a huge tree dominating the room which Dexter declared to be a 'bit scary…'
You can also book for family friendly interactive Bluestone Dinner Show at this eatery.
The Farmhouse Grill
Offering a scrumptious Sunday lunch and lots of grill favourites such as burgers, steak and ribs, I was mostly impressed by the kids menu which offered a better variety than the usual chicken nuggets and chips you usually find.
Oaktree Restaurant
An Italian style restaurant offering pizza and pasta and takeaway options so you can enjoy your stonebaked pizza in the comfort of your own lodge!
Tŷ Coffi
Handily located next to the playground, Tŷ Coffi is the place to get your morning coffee fix, plus ice creams for the kids.
Things to do
You are never in need of things to do while you're at Bluestone, and there's something for every age group to enjoy too. Naturally, as we were holidaying here with two toddlers, a six month old and a barely newborn, we stuck to very toddler friendly activities which I've listed below.
Blue Lagoon
While you are staying at Bluestone, you get unlimited access to Blue Lagoon, a huge swimming centre located within a biosphere. Blue Lagoon is made up of the main pool for adults and older kids with lots of slides for thrill seekers, and Nipper's Cove for tots up to the age of four. We stayed in Nipper's Cove throughout our visit as you are able to take in two kids for each adult, whereas the larger area requires 1:1 supervision.
Nipper's Cove is a really shallow, warm pool with lots of toys for the kids to play with. Our oldest two had a whale of a time splashing and clambering around, while the tiny tots enjoyed being held and floated in the warm water. It was Felix's first time swimming and despite the noise and the heat, he was extremely relaxed in the water.
Blue Lagoon is a huge hurdle if you are solo parenting, I was really proud of me and my mate for tackling it with two spirited toddlers and two tiny babies. We just about managed it with quite a few tears (mainly from the boys and not us!) but to get the most out of it, I'd really try to make sure you have as many adults as you do children to make life as easy as possible.
I loved how the family changing rooms had baby seats where you could plonk the little one while trying to get yourself and toddler dressed, and some rooms even had toddler seats too. Lockers cost £1 and it is a requirement to shower before entering the pool area. Word of warning- it gets very hot, what with it having a glass roof. Add that to being totally stressed with having to deal with two on my own, you have one very sweaty Mama!
You can't take buggies into the changing area so we left ours in the reception area. We have no idea if we were allowed to do this or not, but when we returned they had been moved. One thing that did disappoint us was lack of communication and customer service from the staff working there. When we returned to find our prams missing, nobody seemed to really care, even though we were clearly struggling with our four kids.
Kids Playground
Dexter's favourite place to be- it's still all he's talking about now. Located in the village, there are two areas for kids to play in, one smaller area for tiny tots and one large area for bigger kids. Dex loved both and spent hours climbing up ropes to bounce down the slides, rolling down hills, swinging on swings and clambering over climbing frames. Meanwhile you can chill out with a coffee from Tŷ Coffi and enjoy the sunshine.
Nature Trail
The nature trail was taken up by the Winter Light's Enchanted Forest while we were here and the boys loved looking at the brightly coloured giant flowers, toadstools and fairy houses. At night, the forest came alive with colour and was so magical! My favourite memory is me and my two boys heading down here as the son set to see the forest come to life with magical activity.
Even without the Winter Lights, the nature trail is a fantastic way to spend a few hours exploring the forest and meandering brooks. Wellies are a must!
Other toddler activities
There are lots of toddler activities you can book online in advance of your trip including Messy Mayhem, SENSES Toddler Time and a crèche where you can leave them for three hours. By the time we got to Bluestone, all these activities were sold out, but we weren't that bothered as we had so much fun even without the added extra activities!
Local attractions and days out
If all the adventures and activities of Bluestone itself aren't enough to keep you satisfied, there's a world of attractions nearby to keep you more than busy.
Tenby beach
Tenby is about a twenty minute drive away and is one of the most stunning seaside resorts I've ever been to. We parked at South Beach (£1 for two hours) and let the kids explore the beach while we enjoyed the warm sunshine. Definitely not one to be missed if the weather is beautiful.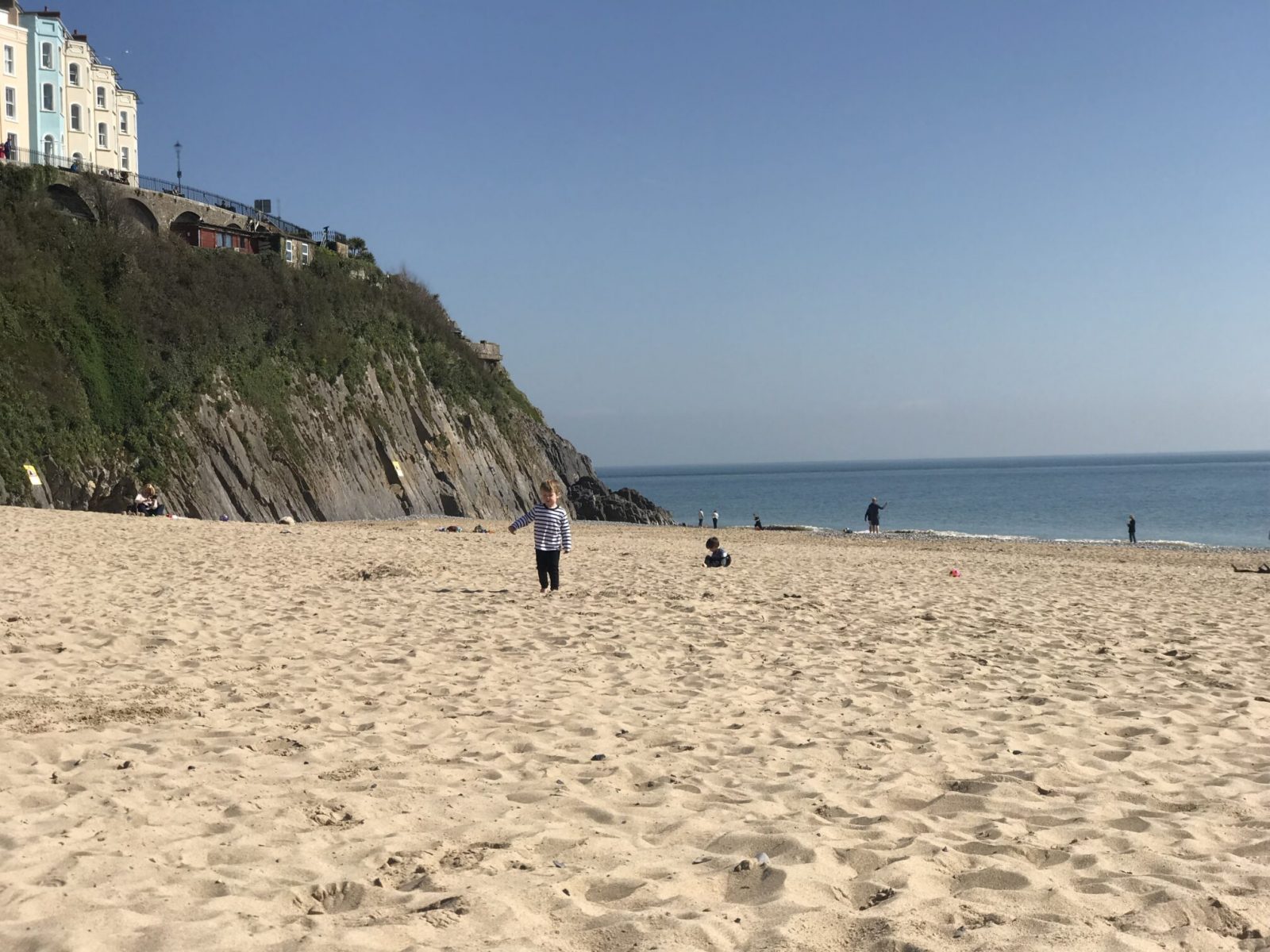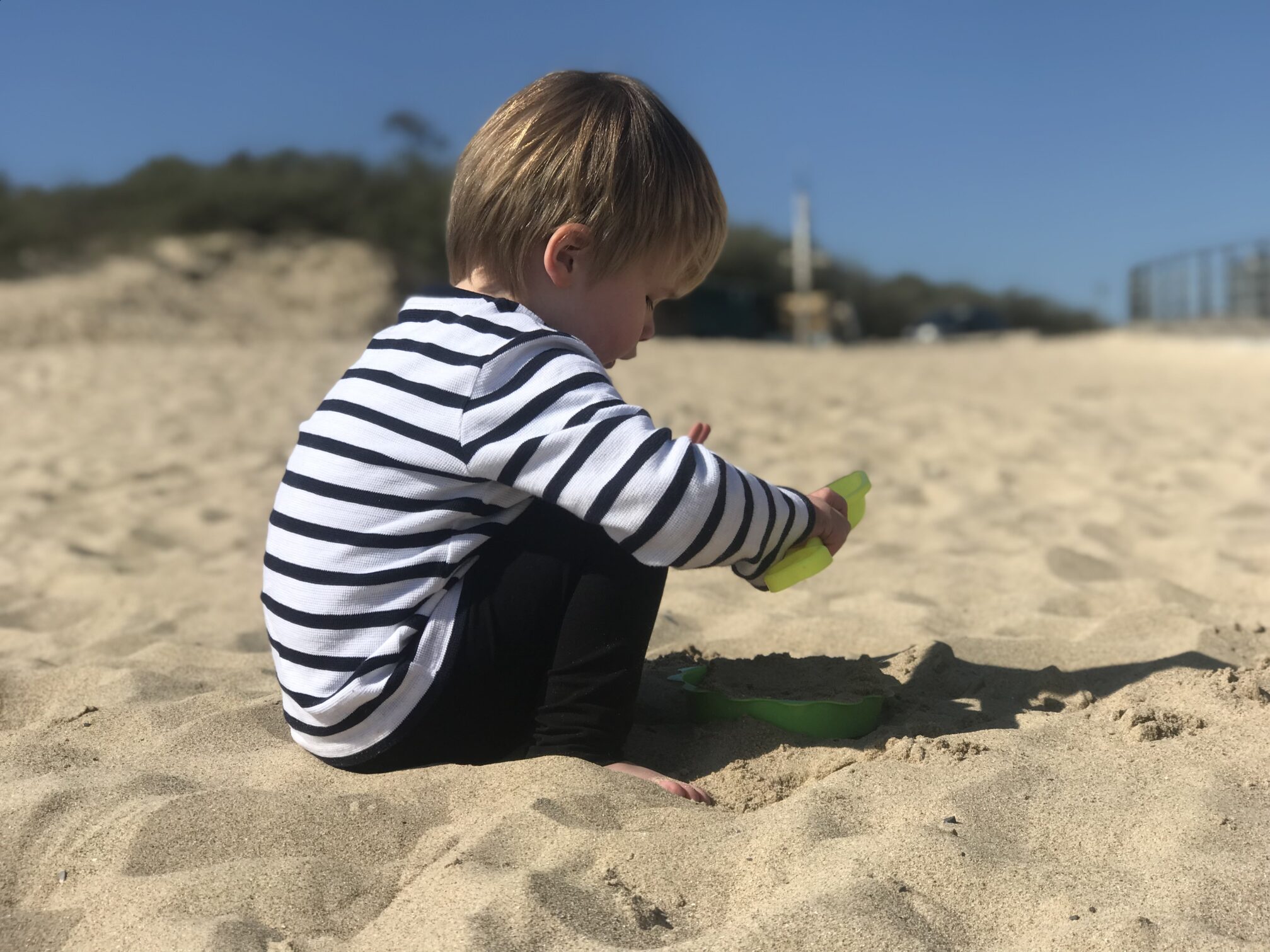 Folly Farm
I've been dying to go to Folly Farm since I was a child and used to see it advertised on TV. Unfortunately we didn't get a chance to go this time, but it's meant to be an amazing day out.
Read more about Folly Farm here
Dinosaur Park
Unfortunately the Dinosaur Park was shut while we were at Bluestone as it is only open on weekends during the winter months, but this place is definitely on my to do list for next time.
Read more about the Dinosaur Park here
Oakwood Theme Park
Next door to Bluestone is Oakwood theme park, another one which was closed while we were at Bluestone, which is a shame.
Read more about Oakwood Theme Park here
Haverfordwest
The town of Haverfordwest has an amazing 12th century castle to explore along with a vast number of shops and restaurants. Well worth a visit when you're at Bluestone.
Check out
Check out was super simple. As soon as you wake up on check out day, you can go and collect your car from the car park and start loading up ready for home. You need to be out of the lodge by 10am and we were ready just before then. I was expecting a huge queue to check out, but the traffic was moving smoothly. You simply pull up to a letter box and post your key cards and off you drive, ready for the journey home. I must admit, I shed a little tear, it was hard to say goodbye after such a fantastic week.
What we loved about Bluestone
You want for nothing in your lodge, Bluestone have thought about everything, especially if you're travelling with toddlers. We loved that the lodge was made safe with baby gates and that there was a high chair available for the little weaning one.
The location is absolutely phenomenal. Pembrokeshire is such a beautiful part of the world and we adored the drive down through rural Wales. There's so much to see and do in the local area, you could easily spend a month here!
We loved that no cars were allowed on site making the area safe for our little ones. We could let them ride their bikes on the road without fear of getting run over and we didn't miss our car (that much!)
The Enchanted Forest had to be our favourite part of the trip, the Winter Lights was an experience not to be missed (it will be back on in January 2020)
There is so much choice when it comes to eating and drinking. I love that you can eat our every night if you want or you can stay indoors and cook. It's so relaxed and there's no pressure to do anything any particular way.
Check in and checkout were both so smooth and the staff we met along the way were really friendly.
Anything Bluestone could have done better?
We were a bit disappointed with the lack of customer service in the Blue Lagoon. We were simply left to work everything out ourself, including struggling to get through the turnstiles with four kids. Someone on hand to help would have been lovely.
I was also a bit disappointed that the shop shut at 7pm. Even in our small village at home, you can pop to the local Spar until 10pm for last minute snacks and drinks!
Would we go back?
Abso-freaking-lutely. I loved how laid back and beautiful the countryside was and despite the epic drive down, I'd go back tomorrow! We were truly blessed with beautiful weather, amazing company and a holiday company who has truly thought of it all!
Thank you to Nicola for the use of some images in this post.
Anything else you want to know about the Bluestone experience? Pop it in the comments and I'll respond as soon as possible.