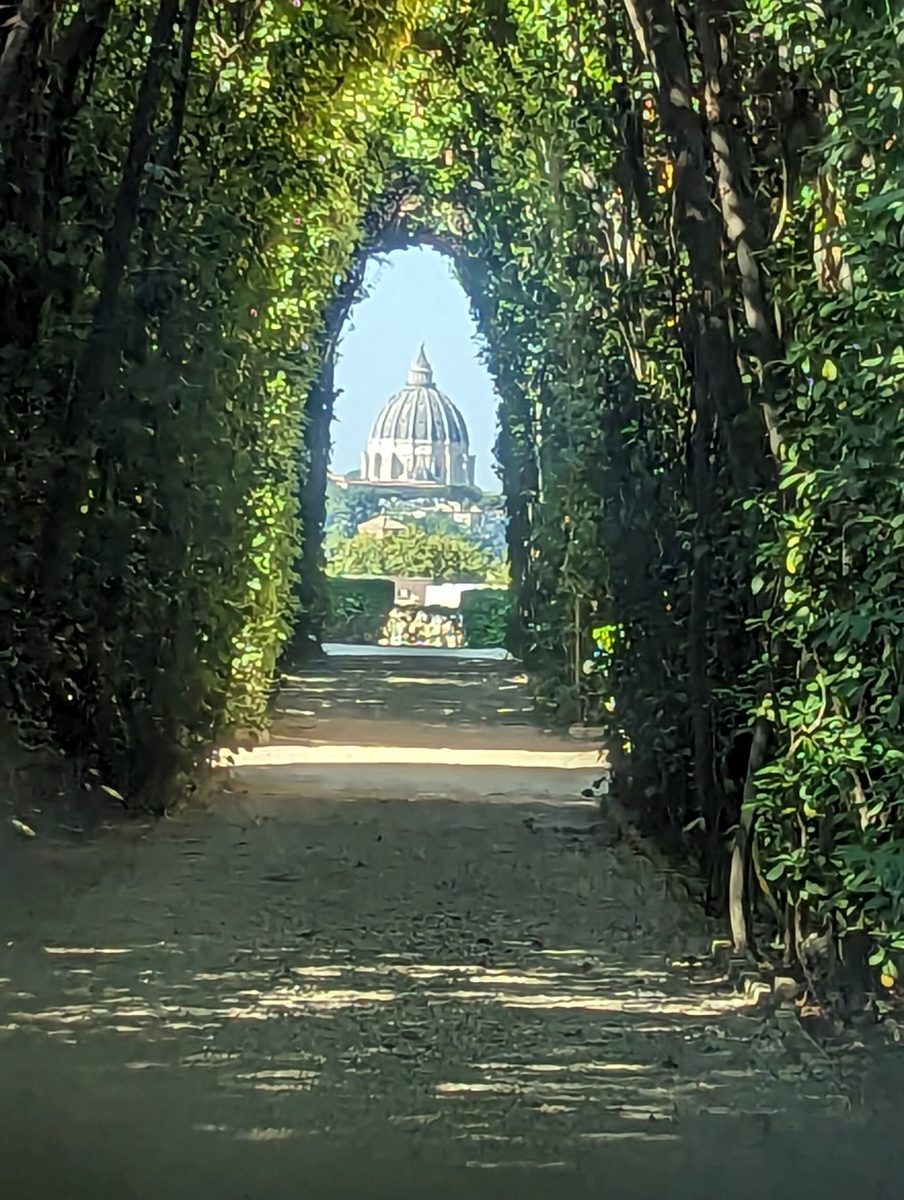 If you're visiting Rome with little ones and looking for something different to do, I highly recommend checking out the Knights of Malta keyhole on Aventine Hill. This magical experience isn't a 'must-do' when in Rome, but is certainly something a little different and was one of our favourite things that we did on our recent jaunt to Rome.
Where is Aventine Hill?
Aventine Hill, one of the seven hills of ancient Rome, is a place where history, beauty, and mystery converge. Situated on the left bank of the Tiber River, this enchanting hill offers a unique vantage point for exploring the Eternal City.
Nestled amidst the charming neighborhoods of Rome, Aventine Hill stands as a testament to the city's rich past and enduring allure.
One of the most captivating features of this historic hill is the Knights of Malta Keyhole, a hidden gem that provides a mesmerising view of St. Peter's Basilica perfectly framed by a centuries-old keyhole.
How to get to the Knights of Malta keyhole
Getting to the Knights of Malta Keyhole is an adventure in itself. This hidden gem is located on Aventine Hill, accessible via the charming Aventine Keyhole Garden, which is part of the Priory of the Knights of Malta.
To reach this picturesque spot, start by making your way to the Aventine Hill, which is easily accessible from various parts of Rome. You can take a pleasant stroll through the surrounding neighborhoods or hop on public transportation to reach the hill.
Once you're on Aventine Hill, navigate your way to Piazza dei Cavalieri di Malta, where you'll find the entrance to the Priory. As you peer through the keyhole, a breathtaking view of St. Peter's Basilica framed perfectly by meticulously manicured hedges will unfold before your eyes. It's a truly unique and magical experience that encapsulates the essence of Rome's hidden treasures.
We visited the Colosseum and Roman Forum in the morning, before walking the 20 minute journey to the keyhole Piazzza della Consolazione where you'll find a column with a she-wolf on top!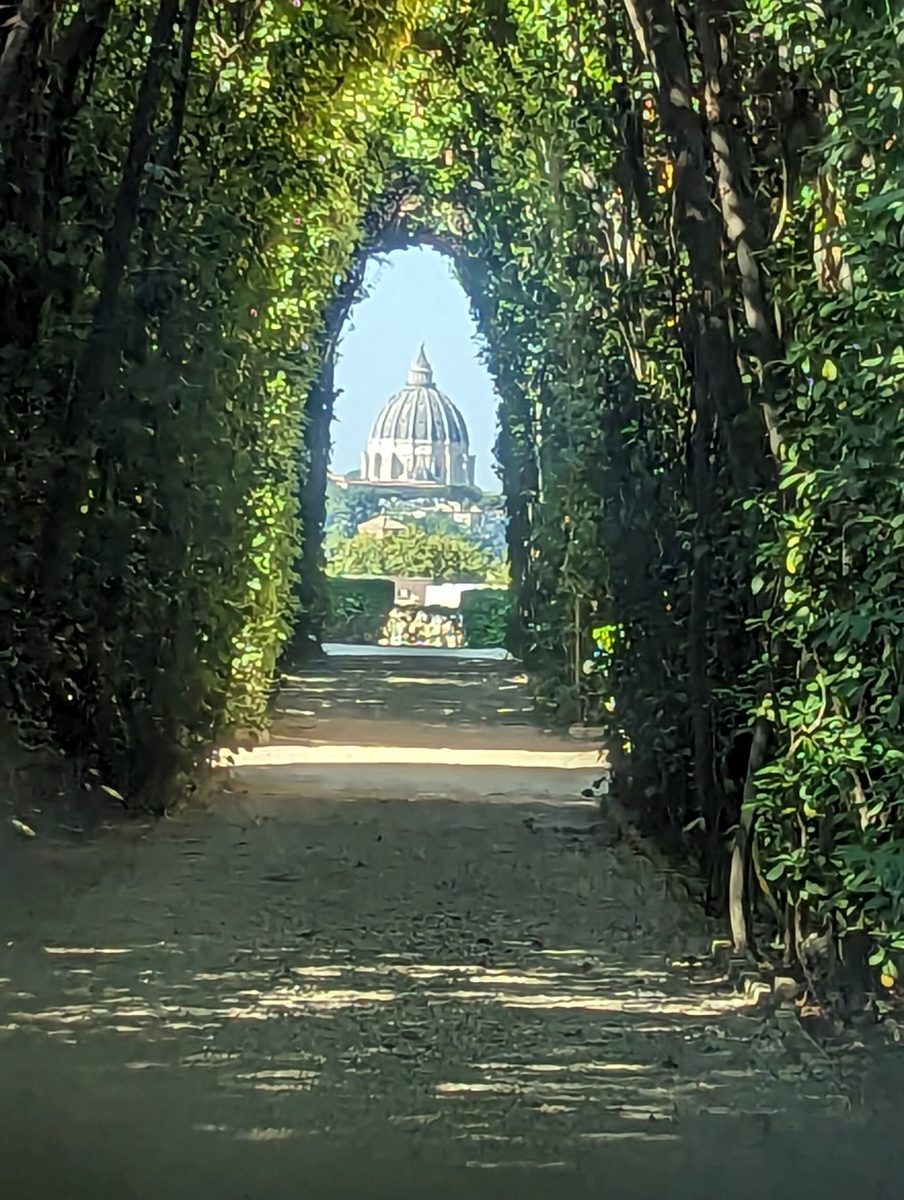 Is there a wait to peer through the keyhole?
Unfortunately when we visited, yes there was. When we arrived at Piazza dei Cavalieri di Malta there was a long queue that looped around in a semi-circle. The wait was around 40-45 minutes which quite tough as it was one of the hottest weekends of the autumn.
Fortunately, there was a cart selling drinks and snacks which kept my little one going as we snacked through to the front of the queue to look through the keyhole.
Is it worth the wait?
For me, it absolutely was! The view was absolutely stunning and it felt truly magical to see the basilica framed by such an ancient keyhole. A truly magical way to finish our long weekend in Rome!
Visit Aventine Hill and Knights of Malta Keyhole